Routes to find holiday fun
Share - WeChat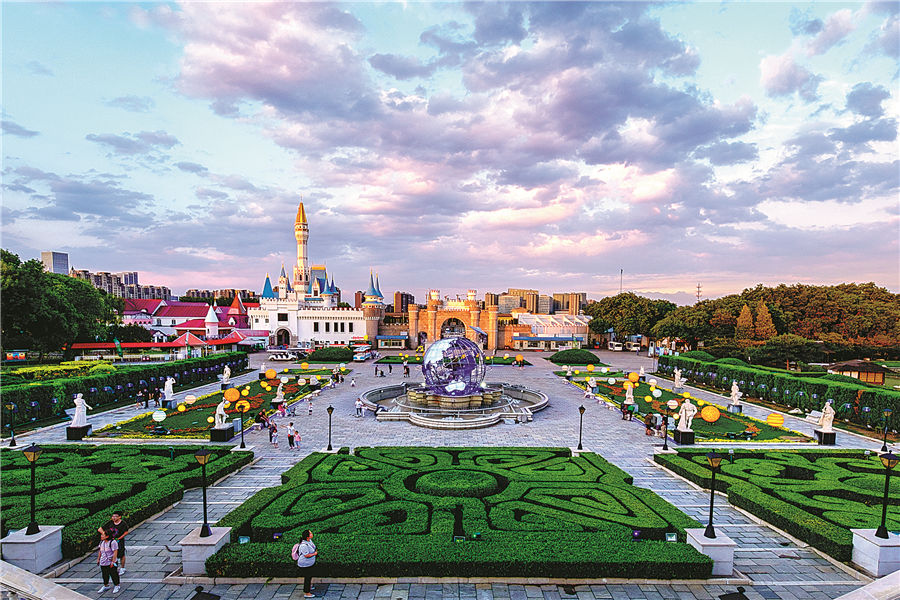 Lakes and lanes
One can find traditional hutong in the Shichahai area in Xicheng district. Shichahai, with its lake, covers an area of around 336,000 square meters. Within its boundaries are its three water sections of Qianhai, Houhai and Xihai, and many well-known scenic spots and historical sites, including Prince Gong's Mansion and the Former Residence of Soong Ching Ling (Madame Sun Yat-sen). During the Yuan Dynasty (1271-1368), the lake was the northernmost point of the Grand Canal, and boats arrived here carrying silk and food from all points south. Every winter, the lake takes on a carnival atmosphere as it is turned into an ice rink.
Yandai Xiejie, or Yandai Byway, is a hutong in the neighborhood that, in the late 19th century, was a famous cultural street for antiques, paintings and stationery, as well as being popular among tobacco aficionados. It remains a frequent destination for Beijing residents to explore gastronomic delights, antiques, books, paintings and ancient buildings.
Exiting the street from the east, visitors must take a trip to Nanluoguxiang, about 10 minutes walk away. It is one of the oldest blocks in Beijing and has a well-preserved hutong layout from the Yuan Dynasty. Visitors can enjoy the distinctive architecture and immerse themselves in the local lifestyle and culture.