Top executives weigh in at CIIE (III)
Share - WeChat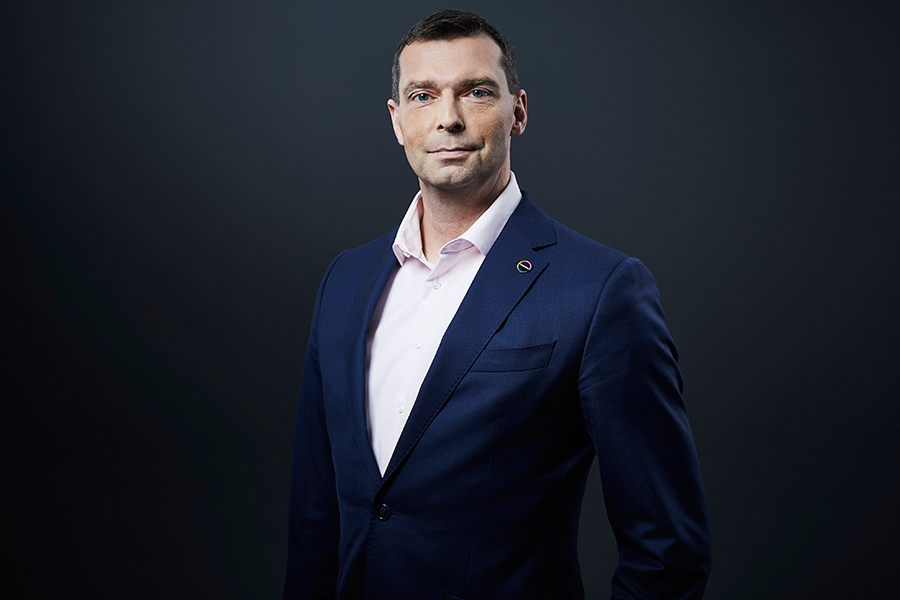 A1: Covestro participates in the CIIE for the first time in 2021, under the theme of "Pioneering a Circular Economy for a Climate-Neutral Future".
With a broad portfolio focused on circularity in various industries, we are strategically positioned to support and contribute to China's sustainable development, especially the nation's carbon neutral ambitions.
At the CIIE, we demonstrate our successful collaboration cases, and, at the same time, explore new cooperation opportunities with all sides to drive the high-quality, sustainable development of the Chinese economy.
A2: The CIIE is a demonstration of China's willingness to create easier market access and a fairer, more transparent business environment. For multinationals, the fair is not only an important occasion to increase brand awareness, but will also help to build closer bonds with partners to jointly drive business growth in China.
The CIIE is fully taking its role as the connecting force between China's domestic circulation and international circulation. As our first attendance at the CIIE, we look forward to leveraging this platform to introduce our innovative sustainable solutions and products, and to explore huge opportunities in this promising market.
A3: China contributed 15 percent of the global import increment in the first half, which underscores that it remains committed to market opening, strengthening cooperation and sharing the fruits with the world.
China's dual-circulation development model is set to sustain growth for the coming years, strengthening domestic demand and foreign trade. With the domestic market as the reliable mainstay, foreign enterprises will find a good environment in China.
With China's continuous efforts in opening-up as well as its carbon ambitions, we are encouraged to look for more room to grow here with our partners.
A4: We believe demand for high-tech materials such as polymers will remain strong. For example, China's ongoing consumption upgrade has made it imperative to provide high-quality and sustainable products that meet consumers' changing needs in areas ranging from EV and autonomous driving over renewable energy to electronics and electrical products.
As China further promotes industrial and consumption upgrading and delivers its promise on carbon neutrality in the decades ahead, there will be huge opportunities for global companies like Covestro to support this development and realize high-quality growth.
A5: We are pleased that China this year issued a guideline to support the high-level reform and opening-up in Pudong, Shanghai, which is home to our regional headquarters. This gave us a strong dose of confidence to furthering our commitments in the Chinese market and we believe the business environment will continue to improve.
In 2020, we upgraded our regional headquarters to accommodate more functions and greater business scope, including management, innovation, operations and investment. The regional headquarters now also includes the global headquarters of our Engineering Plastics business.
A6: China has made remarkable progress in opening-up to the outside world in the past decades, contributing to the resilience of the global economy, the stable supply of goods across sectors and cultural exchanges as well.
Through opening-up and comprehensive reforms, China can offer easier market access and create a fairer, more transparent business environment. Foreign direct investment for this year is expected to hit $160 billion, matching 2020's level when China was the largest FDI recipient already.
Leveraging China's stable economic recovery, its ultra-large market, a complete industrial support capacity and infrastructure, Covestro is upbeat about its growth here.
A7: While further opening up, it's important for China to create more opportunities for global cooperation and partnerships to drive concrete actions in specific sectors. Meanwhile, it will bring more benefits if China works with other countries to adapt to or develop global regulatory frameworks to facilitate the opening-up process.
For example, China can take effective strategic actions regarding embracing circular trends and technologies. We're willing to work with regulators, companies and other stakeholders in China in exploring new recycling technologies and alternative raw materials, and developing a regulatory system that can empower a circular economy.
A8: China has been taking important steps to promote multilateralism and support free trade under the rules-based international order.
Globally, China has not only played a key role in bringing about regional economic partnerships in East Asia, but also sought active engagement with European countries to create a transparent, fair and predictable business environment for investors.
Domestically, China is making every effort to optimize its investment and business environment by implementing the Foreign Investment Law and significantly shortening the negative list for foreign investors. Reform and opening-up have been further advanced in pilot zones like Shanghai's Pudong, Shenzhen and Hainan province.