Top executives weigh in at CIIE (III)
Share - WeChat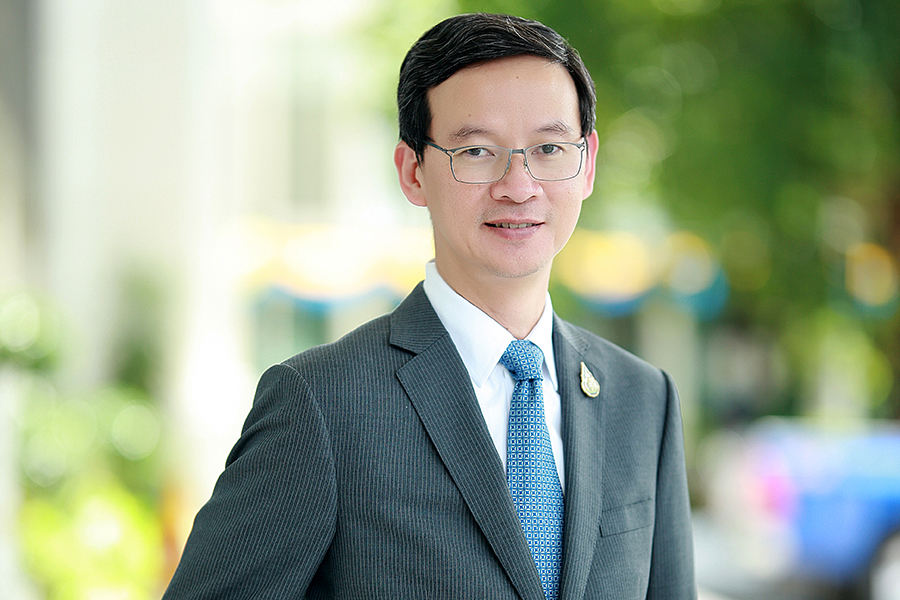 A1: This is the third time running that we participate in the fourth China International Import Expo. As a food and beverage major and the inventor and owners of the famous Red Bull brand, TCP's success in the market in China is in no small part thanks to the fantastic platform that the CIIE always provides for facilitating global trade and product debuts. The CIIE, in combination with China's opening-up policies, has given even greater impetus for foreign companies to increase investment in China.
A2: As TCP's top overseas market, China is integral to the success of our business globally. In 2020 and 2021, this has become even more apparent during what has proven to be some of the most challenging years faced by the whole world in decades. After successfully containing the pandemic at home, China has been leading the global recovery for months – so in this context, the CIIE has more than ever a pivotal role to play in supporting economic exchanges between China and the rest of the world.
A3: As countries emerge from the pandemic, they are even more motivated to develop their economies and improve the living standards of their people. China's effective handling of the pandemic at home and its subsequent early and strong recovery have meant that the rest world has been able to kick-start its own recovery; and for businesses, this has meant being able to quickly pick up where they had left off and show resilience.
A4: The gradual but much-needed transition toward more sustainable practices in China present opportunities for multinationals to increasingly show their value as responsible companies. Consumers are demanding healthier, higher quality and more premium products, and we are dedicated to continue to provide them with new offerings that appeal to our increasingly nutrition-conscious customers. On the occasion of this CIIE, TCP showcases our commitment to creating value for the economy, society and the environment wherever we do business and that we intend to be a force in society that inspires and helps people fulfill their passions.
A5: We felt that the business environment in China has been improved continuously in recent years. We are looking forward to a higher-level of opening-up and more supporting policies for foreign companies.
A6: Thanks to China's unwavering reform and opening-up, over three decades ago, the TCP founder and the inventor of Red Bull, was proud to return to his ancestral homeland of Hainan province and establish the first Red Bull factory in the country. In this new era, as China optimized its business environment, Chinese consumers have played an increasingly important role in the global economy, and China has become a major force in leading global economic development.
A7: China's reform and opening-up policy has brought about major strides forward in terms of intellectual property protection. Indeed, with China's capacity for innovation having ascended to the top of the national policy agenda, Chinese authorities and the local business community have made incredible progress both in strengthening enforcement of intellectual property rights at home and creating an environment where all companies – both domestic and foreign – can feel that their brands and technologies are secure and protected. This is important for companies such as TCP – an environment in which we can protect our brand and help it flourish.
A8: For nearly three decades, TCP has been an important bridge between China and Thailand, with Red Bull continually helping energize positive relations between our two great nations. As such, we can only applaud and encourage China's plan to step up trade and business linkages with the rest of the world and in particular Southeast Asia and Thailand through the Regional Comprehensive Economic Partnership agreement. This will widen trade flows and boost economic and trade ties between the two countries, attracting more investments and therefore reducing the impact of the COVID-19 pandemic on the economies in the region.