Top executives weigh in at CIIE (III)
Share - WeChat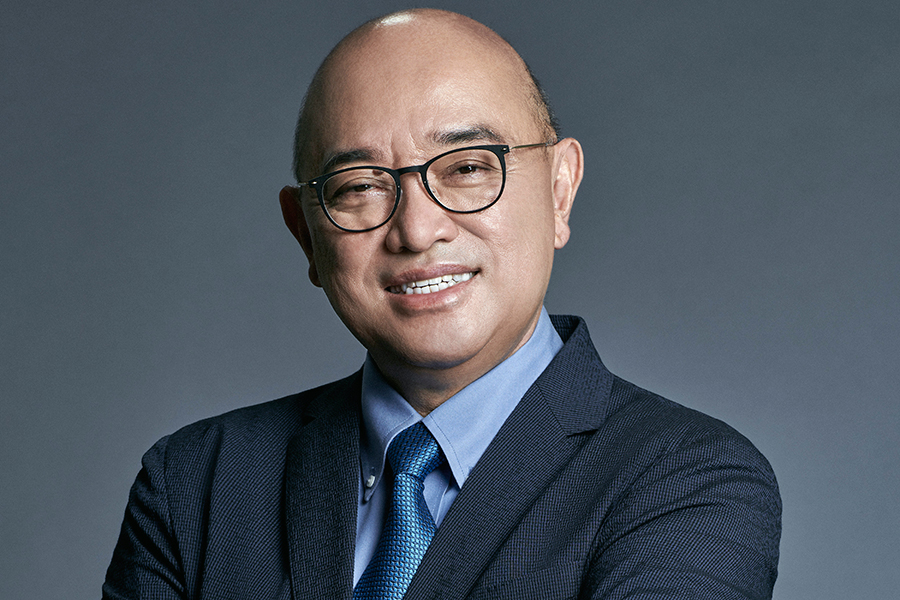 A1: Skechers participated in the CIIE since 2019, and it is the third time for us to join the expo this year.
We are here because it's the largest international exhibition in China, fully supported by the Chinese government. Here we can receive the latest development strategy of China, talk with Chinese consumers, government officials and other stakeholders and learn from our market friends in China.
Regarding the expectation of the CIIE this year, we would like to show our new technology and new products to the Chinese market, meet more business partners in China and seek for new business development opportunities for the future.
A2: China has played a crucial role in the global economy, and the CIIE is a demonstration of China's efforts to promote globalization and build an open world economy.
Under the current circumstance, as a major import-themed expo in the world, the CIIE delivers the determination of the Chinese government to develop the economy, not only upgrading China's development, but also accelerating the global economy.
A3: China has been the world's second-largest economy, and leads the global economy recovery from the global pandemic recession.
The nation has an efficient government; it adjusted the development strategy and came up with new concepts, including the dual-circulation development paradigm with thrust on high-quality development. This reflects its commitment to the world's common prosperity.
There is a great business environment in China, and foreign enterprises have shown robust confidence in the Chinese market due to its market potential and bright future.
A4: In China, there is a growing trend of people pursuing healthy lifestyles. The National Fitness Program released by the government offers a great opportunity for us.
Chinese consumers are becoming more and more sophisticated. The young generation are living a healthy life. They love working out in gyms, outdoor trips, and travel. Young families would like to give quality stuff to their kids. And senior people connect to the world with the internet and mobile phones, and are aware of the new updates in the market. All this shows there are great business opportunities for Skechers in China.
A5: Yes. China's business practices have improved significantly and the business environment today in China is generally favorable to international companies.
China has made notable achievements in improving its business environment. Now, equal treatment is given to domestic and foreign enterprises. In order to optimize the business environment, China is transferring government functions, deepening the reform of streamlining administration, delegating powers and improving regulation and services.
So, we are fully confident about the higher-level opening-up and high-quality development.
Facing the current downward economic pressure, China is moving on its path and higher-level opening-up is the right and best choice. After more than 40 years of reform and opening-up, China's economy is ranked the second in the world, and its contribution to global economic growth has exceeded 30 percent, creating a "Chinese miracle" that attracts worldwide attention.
A6: So far, the opening-up policy is quite successful. The current level of opening-up has led China's transformation from a poor and underdeveloped centrally-planned economy into an economic powerhouse, increasingly driven by the market.
As a result, China has become the world's second-largest economy. It brings business opportunity not only to local players, but also to foreign companies.
During the past opening-up period, we saw special economic zones and pilot free trade zones come up in China. It is a great innovation that allows reform policies to be tested before some of them are rolled out on a national scale.
A7: China is a big country. The coastal areas will be the first to benefit from higher-level opening-up. This kind of development will likely follow in other areas in China, including western China and northeastern China. Those regions have huge potential to attract high-quality global resources and boost local economy.
China is expected to invest more on the cultivation of talent and fundamental infrastructure. The execution of higher-level opening-up needs lots of various professionals – and infrastructure is a basic need for local-level economic development.