Top executives weigh in at CIIE (III)
Share - WeChat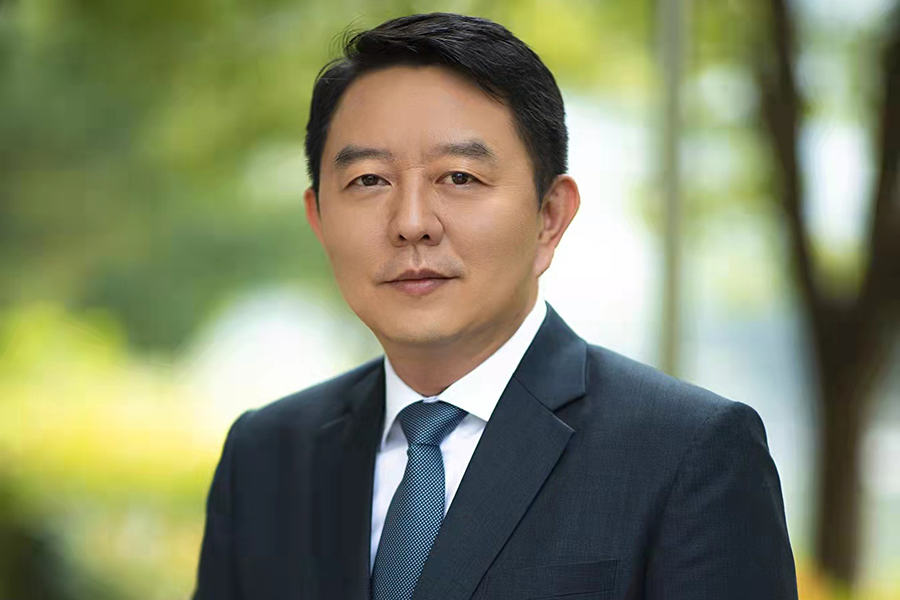 A1: This year is the fourth time for Danaher to participate in the CIIE. The event is a testament to the commitment of a high level opening-up in the new era made by the Chinese leadership. It is also a key practice to drive China's transition to a new development landscape.
It is a great opportunity to present our cutting-edge technologies and deep pipeline in the healthcare industry. We are at the medical device and medicine section of the CIIE to present hospital solutions, disease prevention solutions, bio product (vaccine) solutions, precision medicine solutions and green life solutions.
A2: This is a significant event that manifests resolute efforts from China to drive and support global economic recovery with a good level of practicality. The CIIE has been proven to be successful in promoting a dual-circulation economic model and building a self-sustaining economic loop. It continues to improve its business environment, which is beneficial to both domestic and foreign players. It will keep the Belt and Road Initiative actively in place by building an open, cooperative and international platform.
A3: During the first three quarters of this year, China imported nearly $2 trillion worth of goods and services, marking a year-on-year increase of 32.6 percent and a historic high. China is now the largest export destination for many countries and has been scaling up its imports since the pandemic outbreak. It has become a major locomotive for global economic and trade recovery over the period. At the same time, China is in the midst of a transition from high speed to high quality growth. Its industrial and consumption upgrades are also driving global economic recovery.
A4: The continuous healthcare policy changes in China such as national negotiations or volume-based procurement have profound impact on this industry. We have also seen amazing CAGRs in the biopharmaceutical industry in China, which is now fully competitive and undergoing consolidation. China is also catching up rapidly in terms of making extraordinary technological breakthroughs in this area. On the demand side, Chinese consumers are having higher health awareness than before, as seen by rising spending on healthcare products and services.
A5: We have every reason to believe that MNCs will enjoy better and smoother business operations and production in China with the continuous improvement of the business environment and the formation of a dual-circulation economy.
We are very happy to see the significant achievements made by China to create a better business environment since its accession into WTO 20 years ago. For example, we saw a better regulatory system with a number of trade and investment facilitation measures being put into place.
We believe the above factors will keep delivering a better business environment in China.
A6: With China's economy continuing to grow at a relative high speed, we believe it will become a more open and fundamentally strong economy with the help of a better business environment. It will act as a solid foundation for global economic recovery and create more opportunities for all. China's dedication to opening-up will benefit the rest of the world, and China's vision for a new development landscape is meaningful for global economic growth, and technological and digital initiatives continue to unleash China's huge economic potential.
A7: China can fully participate in international competition and cooperation by attracting more FDI and MNCs with an improved business environment, sped up industrial restructuring and upgrade as well as more support for emerging industries such as bio-tech, IT and new energy. It can also move up the export supply chain through product mix upgrades that include more high value-added and high-tech goods, and give full play to resources available in both domestic and overseas markets, and cultivate more talent who understand WTO rules and are fit for international trade deals and businesses.
A8: China provided vaccines and a large variety of PPEs (personal protective equipments) such as masks to many countries around the world, with many among them being developing countries. After 20 years in the WTO, China has always been a stalwart advocate for multilateralism and free trade. It is an initiator of RCEP (Regional Comprehensive Economic Partnership), and an active applicant of CPTPP (Comprehensive and Progressive Agreement for Trans-Pacific Partnership). China has also always been the stabilizer for the global supply chain and ensured the consistent supply and production of goods shipped everywhere in the world.