Top executives weigh in at CIIE (III)
Share - WeChat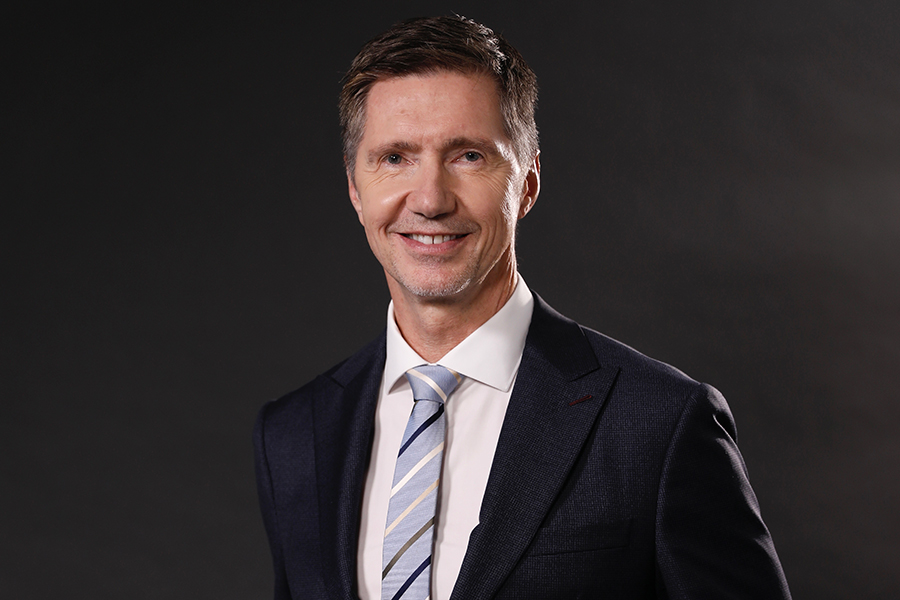 A1: Cargill is proud and excited to participate in the CIIE for the fourth consecutive year. The event provides a great platform for companies to not only interact with each other, but also to better understand the market, and strengthen ties with key customers and partners, as well as enhance communication with key stakeholders. Over the past three years' CIIEs, Cargill has signed a total of over $8 billion in partnership agreements.
A2: Much of the CIIE is about driving global trade and global connections, which are critical for the food and agriculture industries. Cargill believes that farmers, businesses, and consumers alike benefit when market barriers are reduced, and food can move from where it is grown to where it is needed.
In my view, CIIE participation has enhanced the capability of exhibitors to innovate. Enterprises are able to get broad consumer insights from the CIIE, which then can facilitate the innovations.
Also, importantly, exhibitors are able to connect with many of the stakeholders during the CIIE, including the government, customers, partners, and different organizations, to exchange views on important agendas and hence collectively drive the sustainable development of the whole industry.
A3: As the second-largest economy in the world and a critical part of the global supply chain, China has made great contributions to the world recovery. And the Chinese economy is leading the recovery in many aspects. China's economy is witnessing a continuous and steady recovery, with China's GDP increasing 9.8 percent year-on-year to 82.31 trillion yuan ($12.8 trillion) in the January-September period, according to data from the National Bureau of Statistics.
We can feel the strong momentum of recovery from our customers and consumers in China. We have also observed a lot of new demands in the market, like the pursuit of healthy food, for which we are also actively developing and launching new products.
A4: Cargill brings global and local expertise together to innovate for Chinese customers and consumers, providing valuable solutions to our customers, helping people enjoy nutritious food, rich flavors, and a healthier lifestyle, and continuously improving their experience. Innovations in Cargill China are taking place in many areas, from finding new ingredients to new menus and flavors, from insights to solutions.
A5: In the food and agriculture sector, foreign investments are now an integral part of the whole industry. For example, thanks to the maturity and professionalism of China's exchanges, the industry has access to world-class risk management tools which have accelerated the food and agricultural sectors' development. At Cargill, this has helped us develop across all the key segments we operate in globally.
The policy on accelerating innovation has been helpful for us. Working closely with our customers, we opened an innovation center in Shanghai, and have a proud and capable team there developing food solutions for our customers.
A6: China is an integral part of the global economy and is deeply connected with the world in almost all industries. China is the world's second-largest economy, the second-largest consumer market, and the largest trader of goods, and the utilization of foreign investment steadily ranks among the top in the world.
China has contributed significantly to both promoting the construction of an open world economy and driving world economic growth.
China contributes to economic globalization through its openness. China has continuously laid out measures to expand its openness, creating beneficial conditions and making contributions to the construction of an open economy.
China's economic growth has significantly contributed to world economic growth. Its contribution to world economic growth is among the highest in the world, and it also plays a prominent role in supporting the stable development of the world economy and driving economic recovery through trade.
A7: It has been 50 years since Cargill entered the China market in 1971. Cargill has witnessed great changes in the foreign investment and business environment in China during this period. In recent years, China has continued to promote innovation and openness, attaching importance to the development of foreign-funded enterprises in China, launching a series of policies to encourage the development of foreign investment, and passing the Foreign Investment Law to expand the openness, which has created a favorable investment environment for foreign enterprises like Cargill.
A8: China aims to open up at a higher level and accelerate the establishment of a dual-circulation development pattern, in which the domestic economic cycle plays a leading role while the international economic cycle remains its extension and supplement. We believe Cargill can contribute to this new development pattern.
Within this new pattern, China needs to enhance effective supply, expand market demand and strive to achieve a dynamic balance between supply and demand. Cargill is further expanding production in China, investing in new plants and projects covering animal nutrition, food ingredients and animal proteins.
The new pattern also means that China will be deeply integrated into the global supply chains. Cargill has always supported inclusive trade policies and the strengthening of global supply chains. Cargill takes advantage of the global supply chain and actively uses platforms such as the CIIE to promote trade and exchange between China and the world in the agriculture and food sectors.