Premier Li ambitious about China-New Zealand relations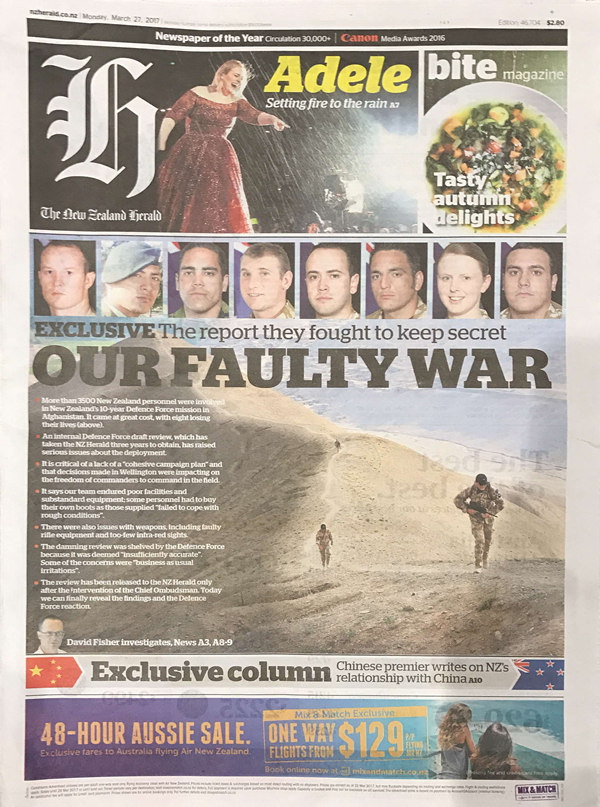 In his article published on Monday, Premier Li Keqiang outlined his ambitions about China-New Zealand relations with his visit.
"This year being the 45th anniversary of our diplomatic relations, I very much hope that my visit will contribute to tightening the bond of our friendship and elevating out mutually-beneficial cooperation," the premier said in the article published by the local newspaper New Zealand Herald.
Li said "aim for the highest cloud, so that if you miss it, you will hit a lofty mountain", as the Maori saying goes. China and New Zealand have aimed high and made relentless efforts to develop the relations and cooperation.
New Zealand was the first among developed economies to recognize China's market economy status, sign and implement a free-trade agreement and join the China-initiated Asian Infrastructure Investment Bank as a founding member.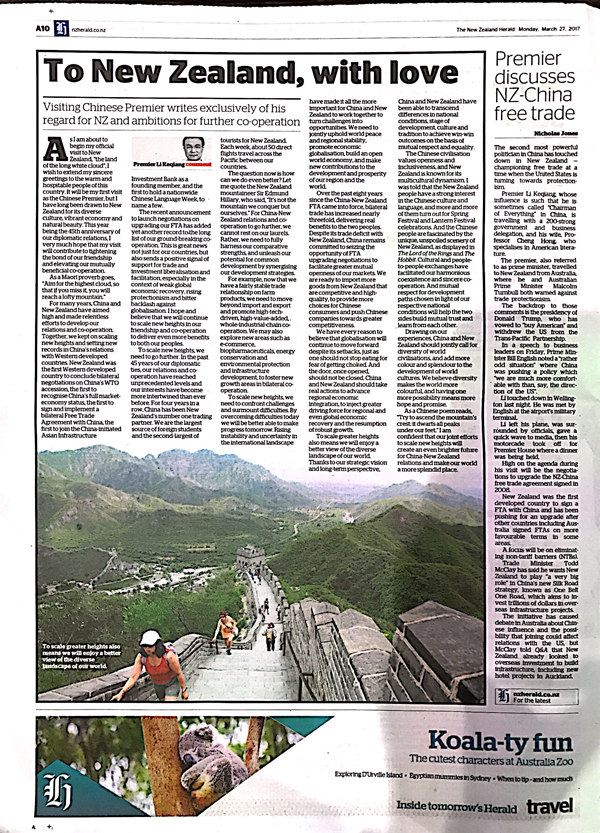 For the past four years, China has been New Zealand's largest trading partner and the biggest source of overseas students. Chinese visitors are the second largest group travelling to the country.
"Rising instability and uncertainty in the international landscape has made it all the more important for China and New Zealand to work together to turn challenges into opportunities. We need to jointly uphold world peace and regional stability, promote economic globalization, build an open world economy, and make new contribute to development and prosperity of our region and the world," Li added.
"As a Chinese poem reads, 'Try to ascend the mountain crest: it dwarfs all peaks under our feet', I am confident that our joint efforts will create an even brighter future," the premier concluded.
Li and his wife Cheng Hong arrived in Wellington on Sunday to start a four-day trip in the island country following his schedules in Australia.