Macron signs France's controversial new anti-terror legislation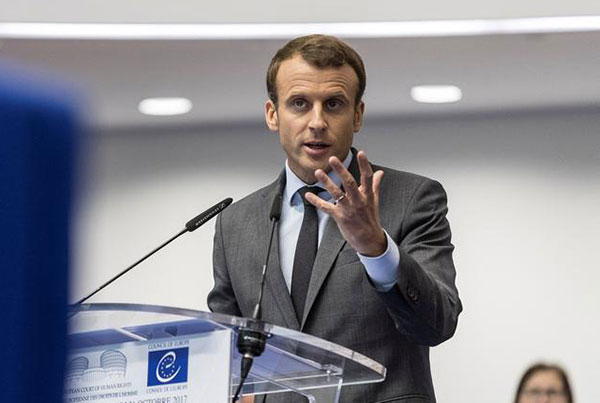 French President Emmanuel Macron delivers a speech at the European Court of Human Rights in Strasbourg, France, October 31, 2017. [Photo/Agencies]
PARIS - French President Emmanuel Macron on Monday signed new anti-terror legislation which he said was necessary to muscle security at home to combat high terrorism menace.
"This law will allow us to come out of the state of emergency as of Nov 1 while ensuring the full security of our citizens. This law will allow us to reinforce our means to fight terrorism," Macron said.
Current security measures have been in place in France under a state of emergency imposed since November 2015.
The legislation, one of Macron's main campaign pledges, will become law "from tomorrow", he said.
"It will be evaluated within two years and what will have to be changed will be," he added.
Under the new law, police will have more power to search, arrest without judge approval and restrict people movements and gathering.
Despite persistent terror risks, emergency security measures give fuel to domestic critics of the French government, who say the law would undermine the Republic's values and freedom of expression and right to assembly.
For the Minister of the Interior Gerad Collomb, the law "takes into account the need to protect citizens and ensure maximum individual freedom".