'I'm not a quitter' says UK PM May, vowing to fight next election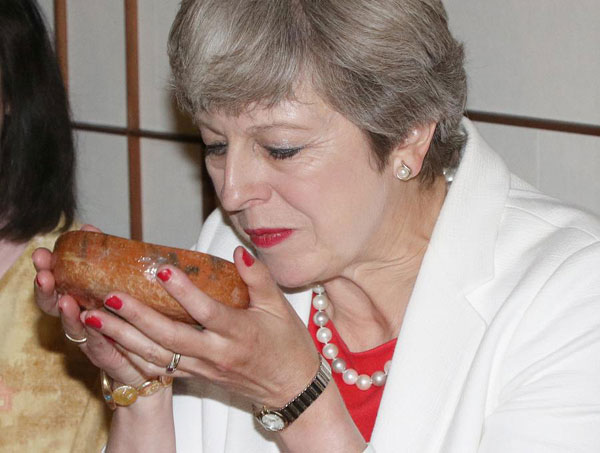 British Prime Minister Theresa May takes part in a tea ceremony at Omotesenke Fushin'an in Kyoto, western Japan August 30, 2017. [Photo/Agencies]
KYOTO, Japan - Prime Minister Theresa May said she wanted to continue as Britain's leader beyond the next parliamentary election, not due until 2022, dismissing expectations she could stand down after Brexit as early as 2019.
May's authority has been badly damaged by a ill-judged election campaign earlier this year which cost her Conservative party its majority in parliament and failed to provide a clear mandate for her Brexit strategy.
After apologising for her election mistakes, May won a temporary reprieve, with many Conservative Party members afraid that ousting her could collapse a fragile minority government and let the leftist Labour Party into power.
While some Conservatives continue to see her as an interim leader being kept in place to deliver Brexit, May insisted that she had broader ambitions in office and had no plans to step down.
"I'm not a quitter," May said in an interview with ITV News during a visit to Japan.
Asked directly in a separate interview, with the BBC, whether she intended to fight the next election as leader of the Conservative Party she said:
"Yes ... I'm here for the long term and it's crucial, what me and my government are about is not just delivering on Brexit, we are delivering a brighter future for the United Kingdom."
The next national election is not scheduled until 2022, three years after Britain is due to leave the European Union.
Reuters