The Family of the missing Chinese scholar wrote an open letter responding to doubts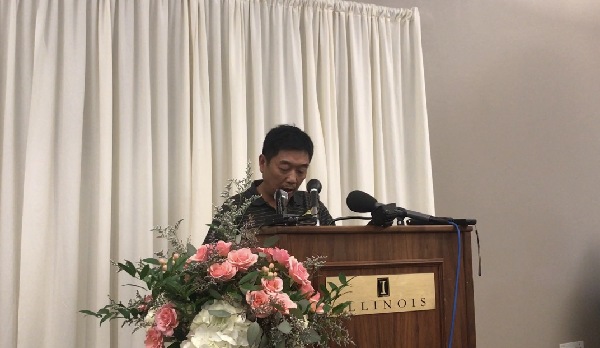 Zhang Yingying's father responds to doubts.
The family of missing Chinese scholar Zhang Yingying wrote an open letter on Tuesday responding to questions over the use of donations they have received. In the letter, the family addressed the 11 most raised questions by the public regarding the family's living conditions, plans and the use of funds raised.
"We will open a blog to keep the public updated about how we use the fundraising money and respond to comments on the GoFundMe page," the family wrote. GoFundMe.com is an online crowdfunding platform.
Family members indicated that they had no intention of immigrating to the United States. And some of them will return to China to save on living expenses, but they will make sure at least one of them stays in the US to search for Yingying and help with the FBI's investigation.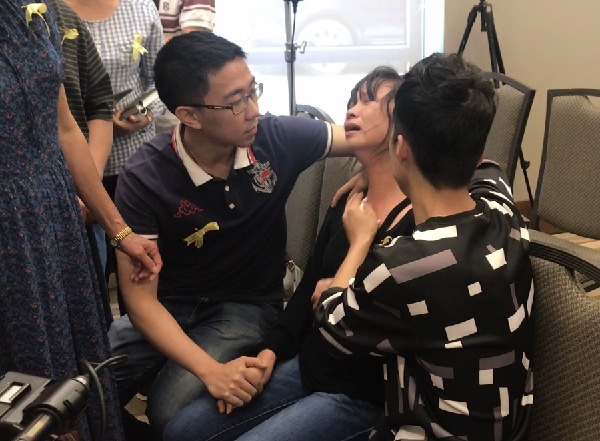 Zhang Yingying's boyfriend (L) and families still in sorrow
They stated that the reason for a fundraising goal of $50,000 is to hire a private investigator in the case, because the FBI has yet to have any breakthroughs on Yingying's whereabouts. They estimated the cost for such a private investigation as between $500,000 and $1 million.
Zhang, a visiting scholar at the University of Illinois, has been missing since June 9. Brendt Christensen, a former graduate student at the university, has been charged with kidnapping in her disappearance. A US District Court trial has been scheduled for Feb 27.