Chinese scholarship winners urged to return to build Kenya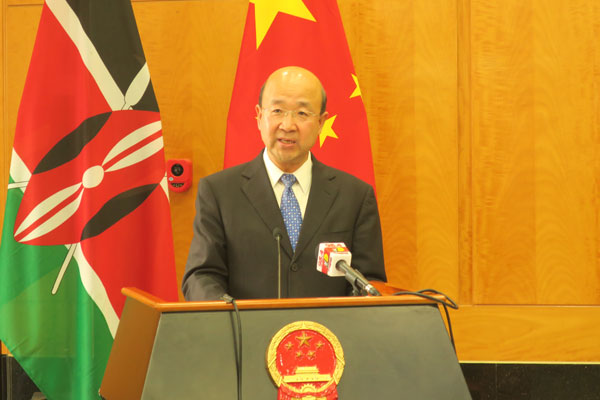 Liu Xianfa, Chinese ambassador in Kenya, urged Kenyan students to learn the Chinese culture and heritage. [Photo by Lucie Morangi/chinadaily.com.cn]
A total of 140 Kenyan students received Chinese government scholarships in 2017. The program, which includes tuition, boarding, upkeep and return air-tickets, will enable the students to undertake studies in undergraduate, master's and doctorate degrees across different Chinese universities on various fields relevant to the economic needs of the east African country.
During a pre-departure event hosted by the Chinese embassy in Kenya on Thursday, Chinese ambassador Liu Xianfa advised students to learn and return back to the country to participate in development.
"The opportunities are the same as what were accorded to Chinese students more than two decades ago when they were sent to study in western countries," he said.
"The students came back and are now behind the economic success we are witnessing now."
Moreover, the Asian giant has experienced a rapid economic growth in the last three decades. With an average annual growth rate of about 10 percent, it is the second largest economy, the largest trading nation in goods and largest holder of foreign exchange reserves in the world.
"Chinese President Xi Jinping once said, 'when the youth rises, the country rises; when the youth is strong, then the country is also strong'," Liu said.
"Young people are the future of a country, and also the future of our friendship."