Polling stations open as the UK chooses a new government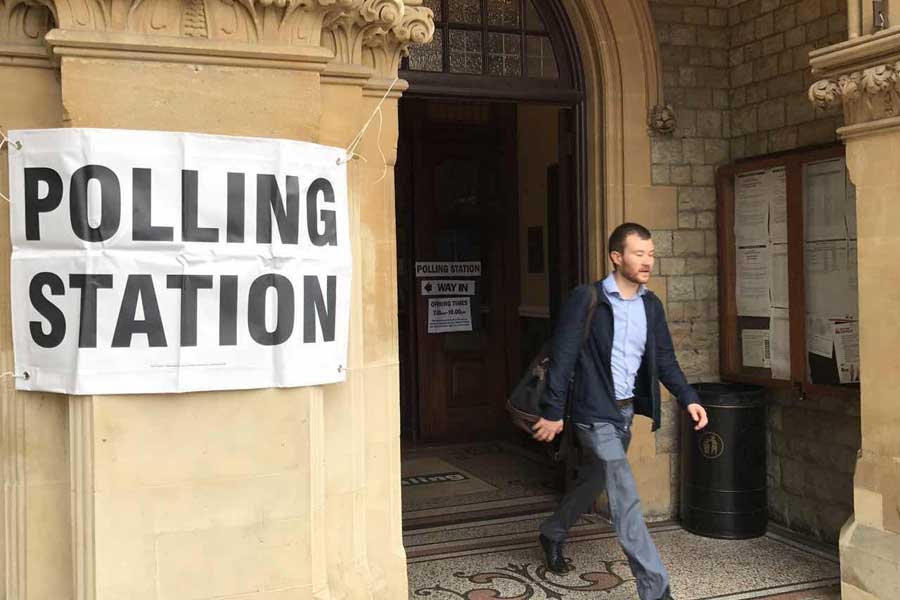 A voter leaves a polling station after UK's general election kicks off on June 8 in London, UK. Photo by Tan Qiuying/China Daily Europe
The first result will arrive at around 10.45pm but counting will continue through the night with the final result becoming clearer at dawn on Friday. The constituency of Houghton and Sunderland South is traditionally the first to declare a result.
Even if May wins, her victory will still be tainted by what British media has portrayed as a poor performance in the campaign. On many occasions she was unable to answer questions with anything other than pre-rehearsed sound bites.
Corbyn, by contrast, has appeared relaxed and confident as he addressed mass rallies all over the country.