Polling stations open as the UK chooses a new government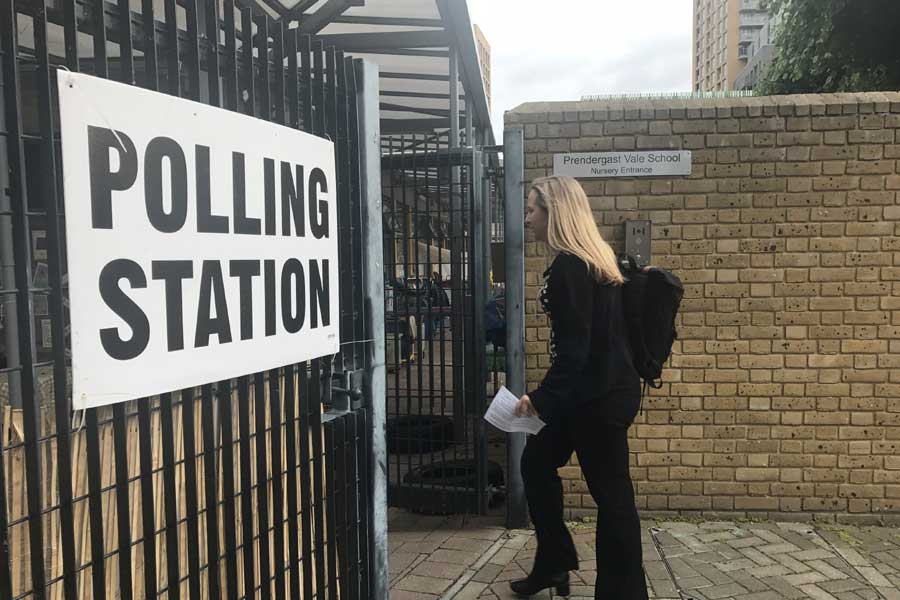 A voter enters into a polling station after UK's general election kicks off on June 8 in London, UK. Photo by Tan Qiuying/China Daily Europe
The election campaign has been unable to cast off the shadow of the terror attacks in Manchester and London and security will be tight around polling stations.
Islamic extremists, who have been behind the last three attacks, are against democracy which they see as the law of man supplanting the law of god.
Leaders dashed around the country on Wednesday in a final attempt to persuade voters to back them.
The campaign has been characterized by very little discussion of Brexit, the issue that will dominate the next Parliament to the exclusion of almost everything else. Voters have been given no new information as to what leaders will do when negotiations with the rest of the EU begin on June 19.