Chinese take another slice of London real estate in Cheesegrater deal
Chinese company CC Land has bought one of the tallest buildings in the City of London for 1.15 billion pounds ($1.41), the largest Chinese investment in UK property.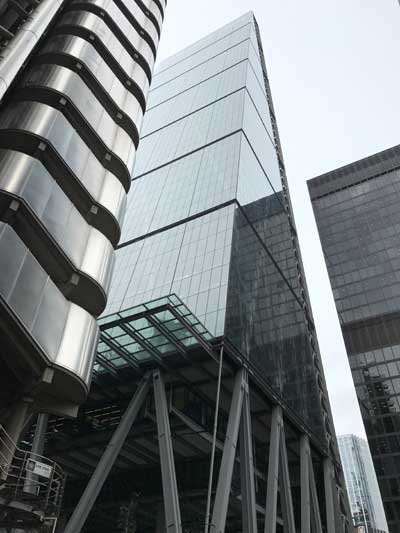 The Leadenhall Building, widely known as the Cheesegrater because of its shape, is the tallest in London's old financial district.  [Photo/chinadaily.com.cn]
The Leadenhall Building — widely known as the Cheesegrater because of its shape — has been sold by property developers British Land and Oxford Properties. Contracts were exchanged on Wednesday but the deal has yet to be approved by CC Land shareholders.
Hong-Kong listed CC Land is controlled by Chinese property magnate Cheung Chung-kiu, one of the largest players in the real estate market in Chongqing. Days before the deal was agreed, the Daily Telegraph reported it was entering advanced stages of negotiation for a potential sales price of 1.02 billion pounds, but the actual price was higher.
Tim Roberts, head of offices and residential at British Land, said this sale "shows continued investor appetite for best-in-class, well-located property in London".
CC Land's purchase of the Leadenhall Building coincides with a recent wave of Chinese investment in London commercial property. In January, CC Land acquired One Kingdom Street in Paddington for 292 million pounds.
Chinese investors bought more than 3.15 billion pounds worth of central London commercial assets in 2016, accounting for 22.5 percent of total central London transaction volumes. In 2006, Chinese investors accounted for less than 1 percent of purchases, according to property broker JLL.
Estate agent Savills said Chinese investors spent 805 million pounds on property in London's West End in January, roughly 80 percent of the amount spent by Chinese investors in that market during the whole of 2016.
At 224 meters, the Leadenhall Building is one of the tallest in London's old financial district, known as the City of London. It has 56,670 square meters of office space over 46 floors. Renters include insurers Aon and MS Amlin.
Paul Brundage, senior managing director of Europe at Oxford Properties, said the Leadenhall Building was "one of the most commercially successful investments in London" for his team.
Analysts said sterling's 10 percent depreciation against the renminbi was a factor in Chinese purchases but they also warned of risks Chinese investors could face.
In particular, Brexit could mean some companies may decide to move activities elsewhere in Europe, or reduce UK investments, leading to Chinese commercial property investors losing tenants, said Laurel Zhang, head of the China and Far East desk at the London-based law firm Sherrards Solicitors.
Also, Brexit could lead to changes in the UK's immigration policies, which could affect both tenant companies and Chinese investors, Zhang said.