Sri Lankan ambassador interested in global role discussion at two sessions
Sri Lankan Ambassador to China, Karunasena Kodituwakku said he is interested in discussions at the coming two sessions concerning China's international role.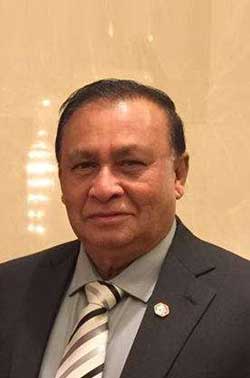 Karunasena Kodituwakku,  Sri Lankan Ambassador to China
In a written interview with China Daily on Wednesday, the ambassador said: "The volume of China's international trade and foreign direct investment in other countries is becoming a critical factor for many countries."
China is likely to become the most important development partner of many emerging countries in Asia, Africa and Europe in 2017, Kodituwakku pointed out.
"The Chinese government's encouragement of its entrepreneurs to go global should lead to an expansion in Chinese foreign investment in Asia, Africa and Europe," he said, adding that banks such as the Asian Infrastructure Investment Bank and the Export-Import Bank of China will continue to finance projects in various countries.
The most important challenge that the Chinese government faces in 2017, he said, is to sustain the country's economic growth in a time when large economies, such as the United States, are turning to "more inward-looking trade and investment policies", which may have a negative effect on China's trade with these countries.
However, he expressed optimism over China's ability to reach its economic growth goal for this year, pointing out that its Belt and Road Initiative has attracted a number of economies to participate.