London mayor: 'Cruel' Trump should be denied state visit
LONDON — London's mayor says that President Donald Trump shouldn't receive a state visit in Britain because of his "cruel" policies on immigration.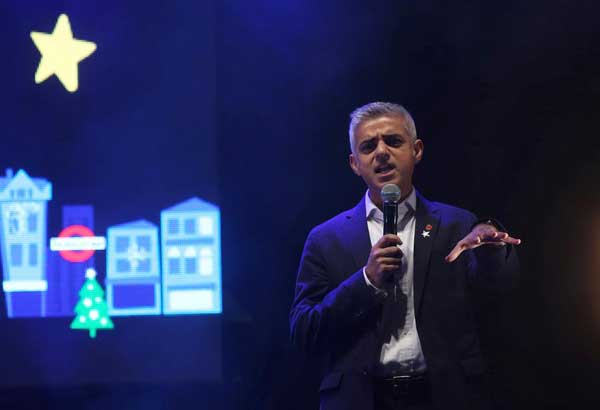 Mayor of London Sadiq Khan speaks at an event to turn on Oxford Street's Christmas lights in London, Britain November 6, 2016.   [Photo/Agencies]

Sadiq Khan said Sunday the US president should not get VIP treatment when he comes to Britain later this year because of his "ban on people from seven Muslim-majorities countries" and his decision to block refugees from entering the United States.

Khan said that "in those circumstances we shouldn't be rolling out the red carpet."He spoke one day before British legislators are expected to debate a proposal to downgrade the planned state visit. The debate was scheduled in response to an online petition calling for the honor to be rescinded.

A state visit usually includes extensive pomp and a stay at Buckingham Palace.