British PM confident Trump recognizes NATO value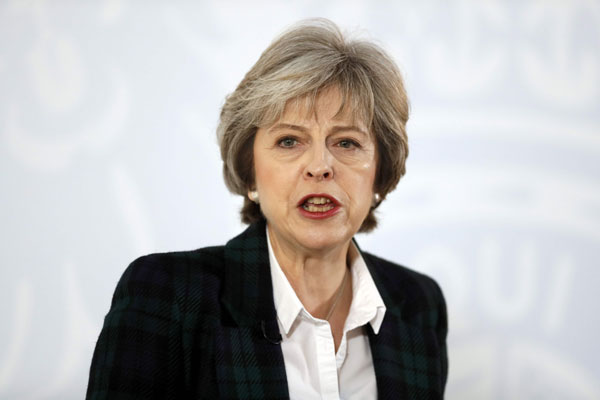 Britain's Prime Minister Theresa May delivers a speech on leaving the European Union at Lancaster House in London, January 17, 2017. [Photo/Agencies]
WASHINGTON — Britain's prime minister says she's confident President Donald Trump understands the strategic value of the NATO alliance.
Theresa May tells the Financial Times that Trump "recognized the importance and significance of NATO."The new US president has alarmed European allies by suggesting NATO may be obsolete. He's said alliance members must pay more for their defense and not rely so much on US military contributions.
May also says she believes Britain can work out a new trade deal with the US.
The prime minister expects to meet Trump in Washington soon.