Turkey detains 5 in connection with Istanbul nightclub attack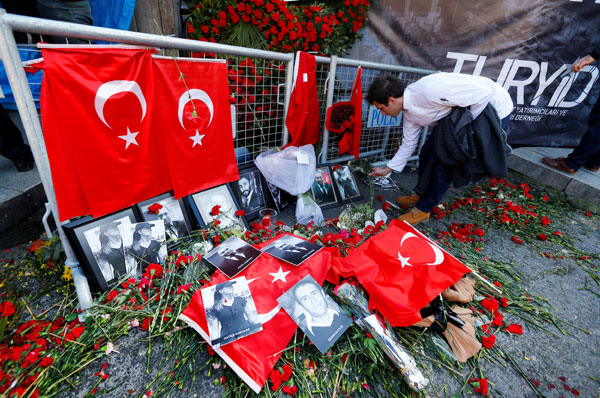 A man places flowers at the entrance of Reina nightclub, which was attacked by a gunman, in Istanbul, Turkey January 3, 2017. [Photo/Agencies]
ISTANBUL - Turkish police have detained five Islamic State suspects in the western city of Izmir in connection with the gun attack in an Istanbul nightclub which killed 39 people on New Year's Day, the state-run Anadolu agency said on Wednesday.
Anadolu reported on Tuesday that 14 people had been detained over the attack, which Islamic State has claimed, while NTV reported that two foreign nationals had been detained at Istanbul's main Ataturk airport.
The gunman, who fled after the attack, remains at large.