Premier Li conveys condolences to bombed embassy in Bishkek
Premier Li Keqiang rushed to the Chinese embassy in Kyrgyzstan on arrival in the Kyrgyz capital Bishkek on Wednesday to convey condolences and encouragement to the staff.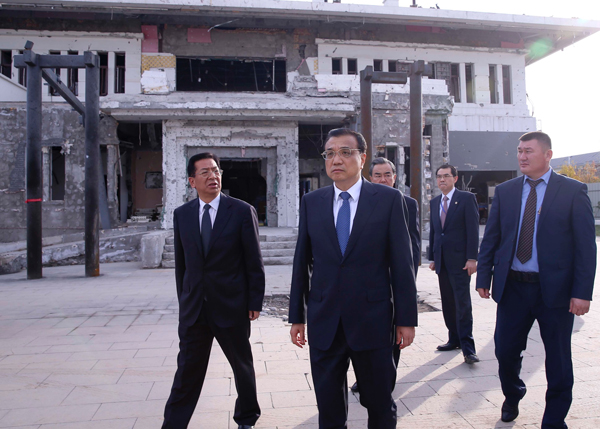 Premier Li Keqiang visits the Chinese embassy in Kyrgyzstan, which was attacked by a suicide bomber in August, on Wednesday in Bishkek. [Provided to chinadaily.com.cn] 
The embassy was attacked by a suicide car bomb on the morning of Aug 30, leaving two Kyrgyz employees of the embassy and three Chinese people injured. Premier Li said the embassy should rebuild damaged buildings as soon as possible and security should be reinforced to ensure the safety of Chinese embassies, embassy staff and their families, and other Chinese working overseas.
Li was paying his first visit to the Central Asian neighbor and attends the 15th meeting of the Council of Heads of Government of the SCO on Thursday in Bishkek.