Chinese acrobatics tells Silk Road story in Kyrgyzstan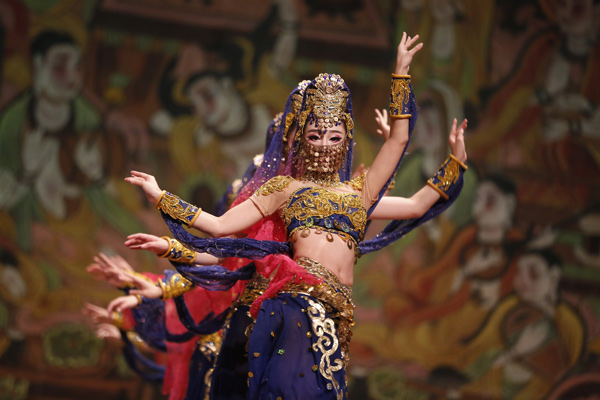 Chinese artists perform in the acrobatic show "Rainbow on the Silk Road" in Bishkek, Kyrgyzstan, Aug 18, 2016. [Photo/Xinhua]
BISHKEK - Chinese artists performed acrobatic show "Rainbow of the Silk Road" in Bishkek, the capital of Kyrgyzstan, and received big applauses.
The two-day show, performed by the Troupe of Acrobatic Art from Shanxi, China, was held in the Kyrgyz National Philharmonic Hall and the first day of the show draw a full house of spectators on Thursday.
Chen Haiyan, deputy head of the group, told Xinhua that the show tells about the history of the Silk Road and various events associated with it, adding that the show was performed earlier in China, and has received numerous awards.
A Kyrgyz spectator who only gave her name as Kymbat told Xinhua that she was very impressed by the show and that it was the first time for her to see performance of Chinese artists.
"I saw more than expected. Chinese acrobats were well prepared, one by one they appeared on stage in various indescribable colorful costumes. And they performed such tricks, which thrilled the audience. Previously, I had seen such acrobats only on TV, but seeing acrobats alive is much better," she said.
Another spectator Nazgul, who came to the show with her children, said she was lucky to attend the exceptionally beautiful and inspiring charity event.
"This is a unique show -- the complex and spectacular stunts, beautiful costumes. My children and I watched the performance of actors in a burst of inspiration," she said.
The performance of the Chinese circus troupe is dedicated to the Year of History and Culture in Kyrgyzstan in 2016.