Thailand's Crown Prince Vajiralongkorn accepts throne: deputy PM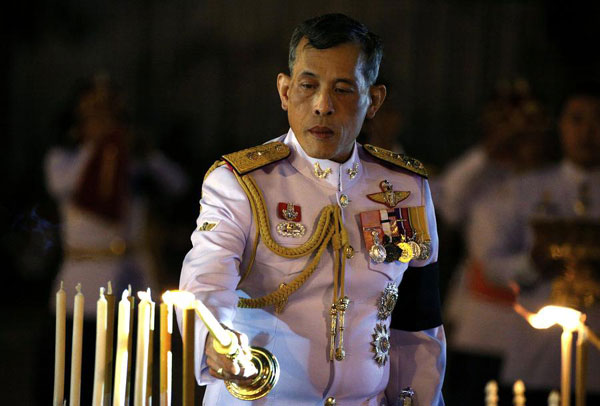 Thailand's Crown Prince Maha Vajiralongkorn attends an event commemorating the death of King Chulalongkorn, known as King Rama V, as he joins people during the mourning of his father, the late King Bhumibol Adulyadej, at the Royal Plaza in Bangkok, Thailand, October 23, 2016. [Photo/Agencies]
BANGKOK -- Thailand's Crown Prince Maha Vajiralongkorn had already "informally" accepted to ascend to the throne as King Rama X, said Deputy Prime Minister Prawit Wongsuwan on Wednesday.
"(The Crown Prince) was known to have already accepted the invitation to become king. Everything has been done in accordance with the established procedures," Prawit told reporters on Wednesday morning.
Thai parliament, or National Legislative Assembly (NLA), formally invited the prince to ascend to the throne on Tuesday.
Bhumibol Adulyadej, who had ruled for 70 years and passed away at the age of 88 last month.