Bulgarian PM resigns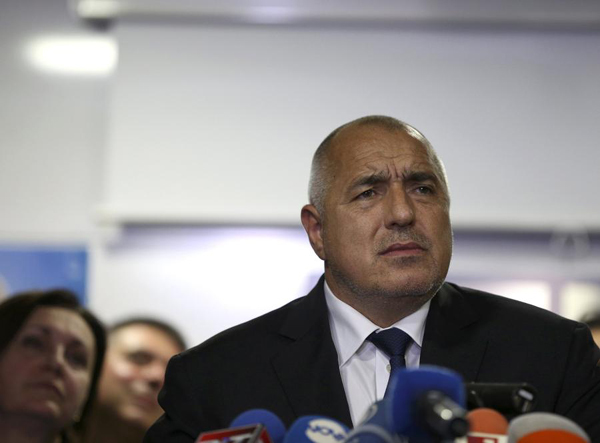 Bulgaria's Prime Minister Boyko Borissov announces his resignation after his centre-right party's candidate lost the race during a presidential election in Sofia, Bulgaria, November 13, 2016. [Photo/Agencies]
SOFIA - Bulgarian Prime Minister Boyko Borissov submitted his resignation to the National Assembly on Monday after an opposition-backed candidate won the presidential runoff, the Government Information Service said in a statement.
The move came after General Rumen Radev, a candidate backed by the opposition Bulgarian Socialist Party (BSP), won the presidential runoff in Bulgaria against his GERB party candidate Tsetska Tsacheva on Sunday.
"In his letter to Members of Parliament, the prime minister stated that the Council of Ministers will continue to perform its duties until the election of a new government and will ensure continuity in the governing of the country," the statement said.
However, Borissov, who heads the GERB party, said on Sunday night after the first exit polls that there was a new political situation in Bulgaria, and his party definitely wanted early elections.
Korneliya Ninova, leader of BSP, the second largest party in parliament, said that her party would not try to form a government, and called for early parliamentary elections.
Borissov's coalition government of the GERB party, the Reformers Bloc, the Patriotic Front and ABV came to power in November 2014.
Borissov also acted as prime minister from 2009 to 2013.