Court issues warrant to formally arrest President Park's confidante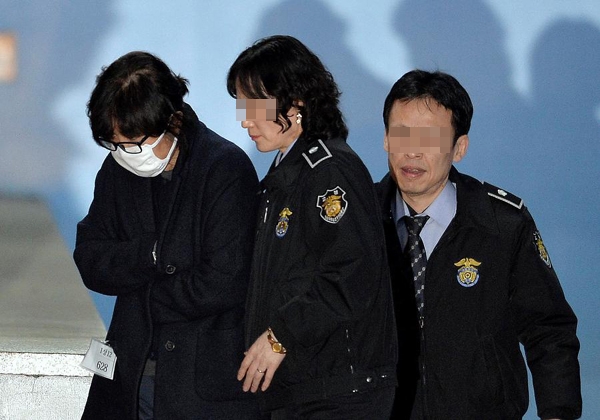 Choi Soon-sil, a long-time friend of the South Korean President Park Geun-hye, leaves after attending an investigation to determine an arrest warrant's validity at a court in Seoul, South Korea, November 3, 2016. [Photo/Agencies]
SEOUL - The Seoul District Court on Thursday night issued a warrant to formally arrest President Park Geun-hye's confidante over a political scandal, according to a report from Yonhap.
The court said it is necessary to arrest Choi Soon-sil in a bid to carry out a thorough probe into the political scandal.
Choi Soon-sil has been put under custody since late Monday after questioned by prosecutors.
Choi, 60, is suspected of meddling in government decisions including the shutdown of the last remaining symbol of inter-Korea economic cooperation and the editing of one of Park's most important speeches made in 2014 in Dresden, Germany that laid out a vision for reunification of the two Koreas.
President Park made a public apology early last week following a report of local cable channel JTBC that Choi had accessed speeches of the president even before they were actually delivered.
Yonhap also quoted the presidential office as reporting that President Park will deliver another address to the nation on Friday.
Approval rating for President Park has dropped to the lowest since her inauguration in February 2013.