ROK, DPRK agree to hold family reunion in late October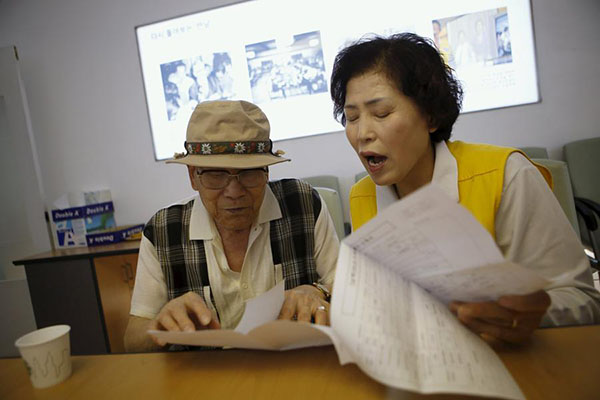 A South Korean man, who said he has family members living in the DPRK, gets help to prepare a document for reunion, at the administration office for separated families in the Red Cross building, in Seoul, South Korea, Sept 7, 2015. [Photo/Agencies] 
The South Korean side called for the humanitarian event to be held before the 70th anniversary of the founding of the Workers' Party of Korea on Oct. 10. The DPRK side claimed that it be held after the founding ceremony.
South Korea also called for regularly holding of the reunion event, exchanging the list of all separated families who are alive and allowing the families to exchange letters and hold video reunion.
Those issues were expected to be discussed during the higher- level Red Cross talks, agreed upon Tuesday at the working-level contact.
Since the Korean War ended with an armistice in 1953, the two Koreas has technically remained in a state of war and the exchange of letters and telephone calls have been banned.
Almost half of about 130,000 South Koreans, who had applied for a reunion since 1988, passed away without a chance to meet their long-lost relatives.