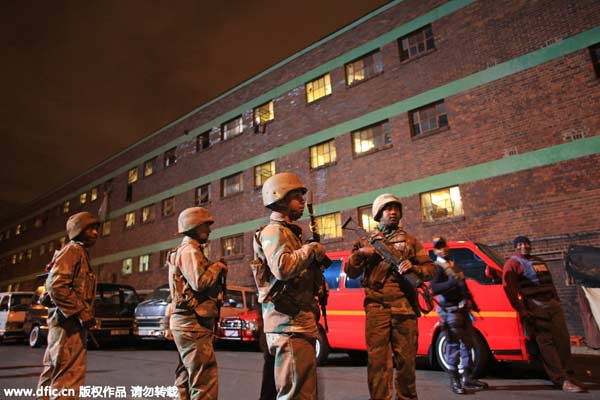 Members of the South African Defence Force mobilize outside the Jeppe Hostel in Johannesburg, South Africa, on April 21, 2015, as members of the South African Police raided the mens residence, which has seen many residents partaking in Xenophobic violence for more than a week. [Photo/IC]
JOHANNESBURG - South African authorities arrested 11 men in Johannesburg late on Tuesday suspected of involvement in violence against immigrants, local television news reported.
The men were held during a joint raid by the police and army on a Johannesburg hostel, it said on Wednesday.
A wave of anti-immigrant violence has so far claimed seven lives in trouble spots in Durban and Johannesburg, to where the government announced the deployment of defence forces on Tuesday.