First Apple computer sells at auction for $387,750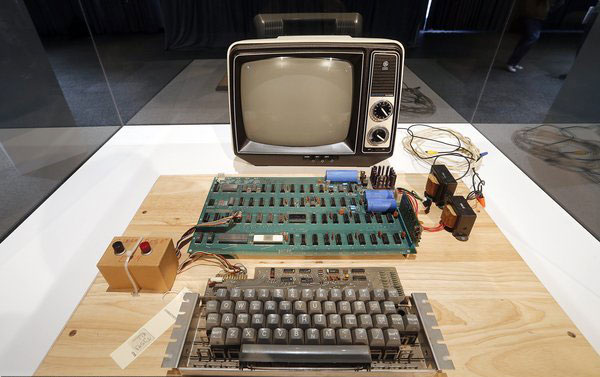 An original Apple computer, now known as the Apple-1, is shown at a press preview at the Computer History Museum in Mountain View, Calif, June 24, 2013. The Apple-1 was designed and hand-built in 1976 by Apple co-founder Steve Wozniak. [Photo/CFP]
NEW YORK - An original Apple computer from 1976 has sold at auction for nearly $388,000.
Known as the Apple 1, it was one of the first Apple computers ever built.
It sold Monday for $387,750 at a Christie's online-only auction. Bolaffi, an Italian collections company, says in a statement that it bought the computer. The seller was a retired school psychologist from Sacramento, Calif.
Vintage Apple products have become a hot item since Steve Jobs' death in October 2011. Jobs joined forces with Steve Wozniak to build computer prototypes in a California garage, and Wozniak built the Apple 1.
Another Apple 1 was sold in May for a record $671,400 by a German auction house. It broke a record of $640,000 set in November.