US FBI chief defends surveillance programs
WASHINGTON - The Director of the Federal Bureau of Investigation Robert Mueller on Thursday defended the classified phone and internet surveillance programs, which sparked controversy in the past week, and vowed to hold the leaker responsible for the disclosure.
Speaking at a hearing before the US House Judiciary Committee, Mueller said the disclosures about these secret surveillance programs have caused "significant harm to our nation and to our safety."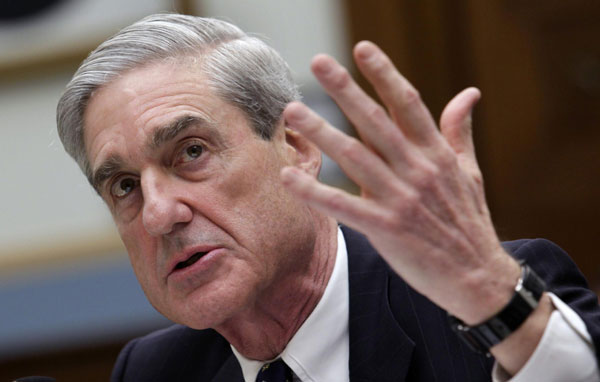 FBI Director Robert Mueller testifies before the House Judiciary Committee hearing on Federal Bureau of Investigation oversight on Capitol Hill in Washington, June 13, 2013. [Photo/Agencies]
Mueller said the terrorists are consistently looking for ways to have secure communications, and the intelligence system can not afford losing the ability to get the terrorists' communications.
"We are going to be exceptionally vulnerable," he said.
He even suggested that if the surveillance programs had been in place before the Sept 11, 2001 terrorist attacks, they might have helped yield evidence of connections of the participants and derail the plan.
"If we had this program that opportunity would have been there," said Mueller.
Two classified National Security Agency (NSA) surveillance programs, one collecting US phone records and the other mining internet data, were revealed last week after leaks from the 29-year-old defense contractor Edward Snowden.
"As to the individual who has admitted to making these disclosures, he is the subject of an ongoing criminal investigation," said Mueller. While pledging that the FBI is "taking all necessary steps to hold the person responsible for these disclosures," Mueller declined to comment publicly on the details of the ongoing investigation.
US President Barack Obama and other officials of the US intelligence community have stressed that the congressional, executive and judicial levels provided oversight over these surveillance programs.
Obama also insisted that the tracking of internet activity had not applied to US citizens or people living in the country.
According to the Guardian and the Washington Post reports last Thursday, the NSA and the FBI had been secretly tapping directly into the central servers of nine US internet companies, extracting audio, video, photographs, e-mails, documents and connection logs that enable analysts to track a person's movements and contacts over time.
The technology companies that participated in the programs reportedly include Microsoft, Yahoo, Google, Facebook, PalTalk, AOL, Skype, YouTube and Apple.
Google and other major Internet companies denied news reports that they have given the NSA direct access to their servers to mine users' data and asked the government to disclose more details about the national security requests for their users' data.
Related stories:
US NSA chief defends surveillance programs
US should 'explain hacking activity'
US hacking China for years: Report
Special report:
US surveillance program exposed