One killed, two injured in SE London attack
LONDON - Two men attacked one man near the Royal Artillery Barracks in Woolwich in Southeast London on Wednesday afternoon, leaving one dead, two injured, Britain's Metropolitan Police said.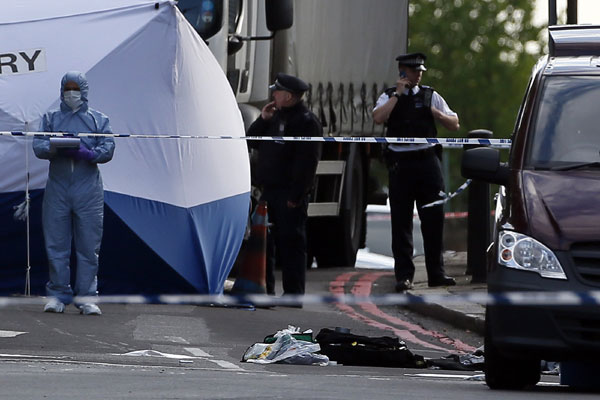 A police forensics officer investigates a crime scene where one man was killed in Woolwich, southeast London May 22, 2013. [Photo/Agencies]
The two men attackers were carrying weapons and were shot by police arriving on the scene, a police spokesperson said without giving more details.
Local media reported quoting government sources that the attack has been treated as "terror related," and that the deceased was thought to be a soldier.
British Prime Minister David Cameron called the incident "truly shokcing" and said he had called a meeting of high level emergency committee to investigate it.