Ivanka Trump hears groans as she defends father in Berlin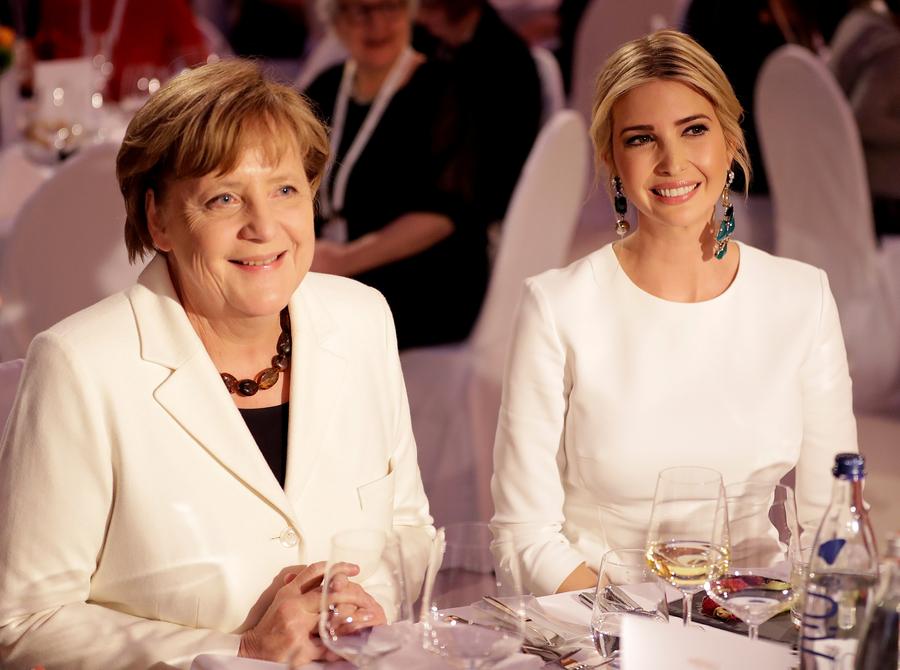 Ivanka Trump, daughter and adviser of US President Donald Trump, and German Chacellor Angela Merkel attend a dinner in Berlin, Germany, April 25, 2017. [Photo/Agencies]
BERLIN — Ivanka Trump drew groans and hisses Tuesday from an audience in Berlin while defending her father's attitude toward women, but she brushed it aside as "politics" during her first overseas trip as a White House adviser.
Appearing on a high-powered panel at a conference to push for more support for women in business, Trump also said she was still trying to define her place in her father's administration.
"I am rather unfamiliar with this role as well, as it is quite new to me, it's been a little under 100 days," she said.