Car bomb kills 3 outside hospital in Benghazi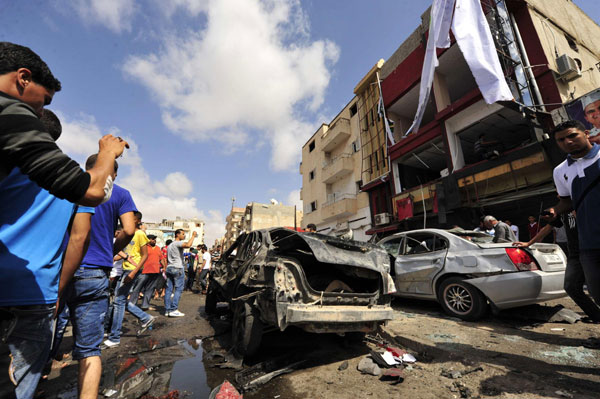 Onlookers take photographs following a car bomb explosion outside a hospital in Benghazi May 13, 2013. [Photo/Agencies]
TRIPOLI - At least three people were killed and six others wounded after an explosion hit on Monday a hospital car park in Libya's eastern city of Benghazi, a medical source told Xinhua, while official death toll is still unavailable.
"The hospital received three corpses and six injured," director of Al-Galaa hospital told Xinhua.
The final death toll could rise notably as the director said "We received also body parts of unknown number of casualties".
Earlier, the pan-Arab Al-Jazeera news channel said the explosion close to Al-Galaa hospital left 12 people dead and scores others injured.
Local reports meanwhile said there was a big crowd near the parking lot at the time of the blast.