Ahmadinejad: US atomic report a victory for Iran
(Reuters)
Updated: 2007-12-05 17:03
TEHRAN - Iranian President Mahmoud Ahmadinejad said on Wednesday a US intelligence report that contradicted the Bush administration's charge that Iran was actively seeking nuclear weapons was a "victory" for Tehran.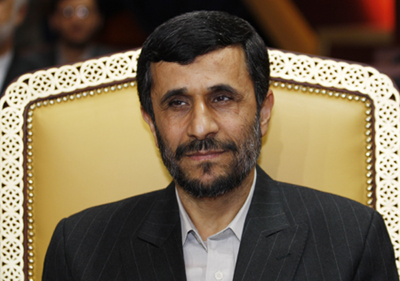 Iran's President Mahmoud Ahmadinejad attends the opening of the Gulf Cooperation Council (GCC) summit in Doha December 3, 2007. [Agencies]
"This report ...  is announcing a victory for the Iranian nation in the nuclear issue against all international powers," he said in a televised speech in western Iran, adding that Iran would not retreat "one step" in its nuclear programme.
Iran insists its nuclear programme has never had any military goals.