Int'l tourist arrivals up 4 pct in first 3 quarters of 2016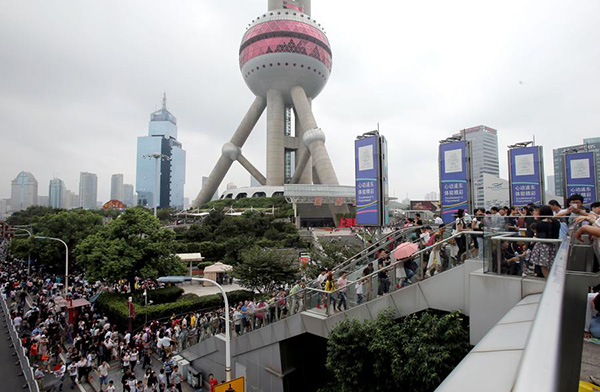 [Photo/Xinhua]
The United Nations World Tourism Organization (UNWTO) headquartered here confirmed Monday that the first nine months of 2016 saw 956 million international tourist arrivals, a 4-percent increase on the same period of 2015.
UNWTO reported that the third quarter of the year saw strong growth after a relative slowdown between April and June, and explained that although most places have enjoyed "encouraging" results, others "continue to struggle with the impact of negative effects."
"No destination is immune to risks. We need to increase cooperation in addressing these global threats, namely those related to safety and security. We need to make tourism an integral part of emergency planning and response," said UNWTO Secretary-General Taleb Rifai ahead of his appearance at the Ministerial Meeting on Safe, Secure and Seamless Travel in London on Nov 9.
Asia and the Pacific, with a 9-percent growth in arrivals, showed the best figures, with the Republic of Korea, Vietnam, Japan and Sri Lanka performing the best within the region.
Europe saw a "solid" growth of 2 percent, but growth was uneven, with Spain growing 19 percent, and Hungary and Portugal also seeing "double digit" growth, while France, Belgium and Turkey performed poorly due to security fears.
Meanwhile, South and Central America saw a 7-percent and 6-percent increase in international arrivals respectively. Africa saw an 8-percent increase, yet the Middle East saw a 6-percent drop in arrivals.
China continues to be the world's top source market and has seen a 19-percent increase in spending so far in 2016, while there was a 10-percent increase in spending from travelers from Britain, 9 percent from the United States and 5 percent from Germany.