A new association set to promote culture via tourism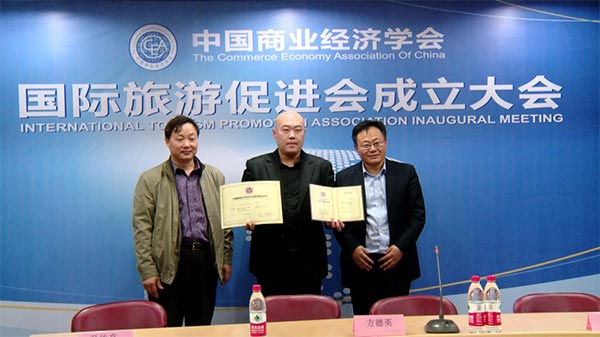 Strategic agreements were signed to promote the combination of tourism and business. [Photo provided to China Daily]
The Commerce Economy Association of China recently held an inaugural ceremony of its International Tourism Promotion Association at Beijing Technology and Business University.
The newly established association aims to offer a platform for companies in the tourism industry to communicate with each other.
"Tourism is shifting from pure sightseeing to in-depth travel and interactive activities. Our association will help to promote Chinese culture via tourism to other countries," said Ni Wei, chairman of the International Tourism Promotion Association.
"China's industry economy has been upgraded to platform economics. The new association will play an essential role to strengthen communication between the government and its members. It's important to combine academic research and business," said Yin Chuan'gao, executive secretary of the Commerce Economy Association of China.
According to Ni, they will establish a good market mechanism and make analysis of big data, to release reports and rankings about some companies and industry development.
During the ceremony, Ni signed strategic agreements with several Chinese companies to promote the combination of tourism and business.
Related:
Splendid Sichuan captured in photos