Shaman theme shapes new winter destination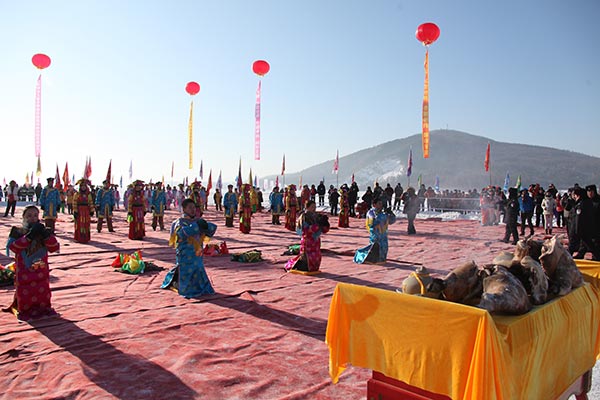 [Photo provided to China Daily]
Mudanjiang's Jingpo Lake integrates shaman culture and ice-and-snow activities this year to woo more winter vacationers.
Shaman Village, a new scenic spot, was showcased for guests in Beijing on Oct 17. It will open to the public in December.
The village consists of traditional Manchu ethnic custom and ice-snow entertainment zones. Visitors can enjoy Manchu culture, wooden cabins and a sacrifice altar filled with mystical shaman elements, as well as archery fields and a horse-drawn sledge.
Authentic Manchu cuisines, including hotpot and fish-soup rice, have been prepared for winter visitors this year, local tourism officials said at the launch ceremony.
Related:
A red-hot red spot adds a green splash