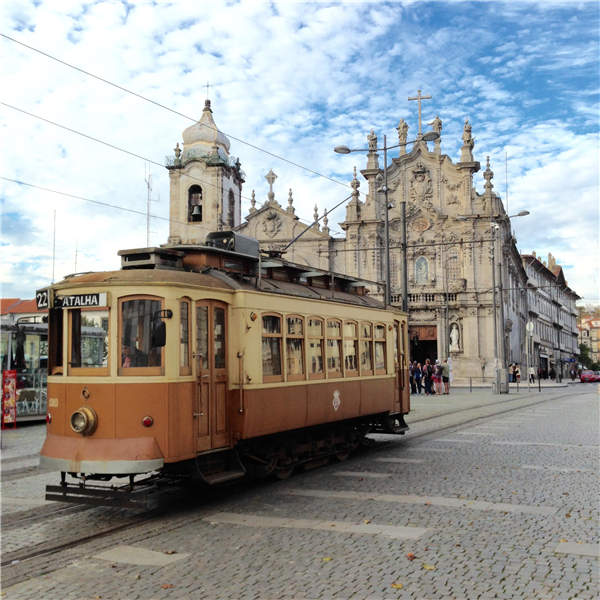 A vintage tram runs in front of the 17th-century Carmo and 18th-century Carmelitas churches, which are separated by one of the world's narrowest houses.
That's not merely a gimmick.
Squashing the fruit between toes is the only known way to extract juice without crushing the seeds, which sours grapes' guts with acidity.
Mass producers are investing to develop robotic silicone feet to prevent seed ruptures-so far, in vain.
(They've at least dipped their toes in the business.)
One person can clomp a ton of grapes-literally-in about three hours.
The two-century-old winery also hosts a hotel in a noble's house. Diners can swill port-and other wines-while enjoying paired foods in a restaurant whose floor-to-ceiling windows afford striking views of the terraces.
Most visitors make the picturesque journey by car, boat or train to the land where the grapes are grown from the city from where wine is shipped around the world-Porto, from which both port and Portugal take their appellations.
Wine has remained integral to the ancient settlement that's best explored aboard the vessels that ply the Douro River.
Old buildings spill down the banks of the waterway up to where it ejects into the Atlantic.