Ordos courts Beijing-area tourists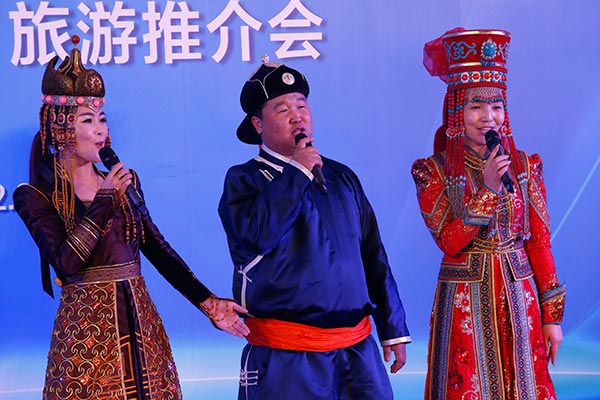 Mongolian performers are singing in the ceremony. [Photo provided to China Daily]
Ordos' city government, the Inner Mongolia autonomous region and Beijing Tourism Group recently signed a strategic-cooperation agreement in Beijing.
They will collaborate in such realms as destination marketing, tour-product development and management.
Ordos plans to promote its attractions and ethnic Mongolian culture in Beijing, and neighboring Tianjin and Hebei province.
It'll host its Naadam Festival, featuring horse races, wrestling and archery contests, in the summer. Visitors can camp on pastoral grasslands and dine on such dishes as lamb chops.
The Mausoleum of Genghis Khan Tourist Area hosts three sacrificial ceremonies honoring the conquerer every year. It also hosts equestrian performances from May to October.
The city estimates it received over 9 million visitors this year, 20 percent more than in 2014. It has invested in marketing, infrastructure and talent development.
Related:
Where culture and climate collide