China's inbound travel industry is back in busines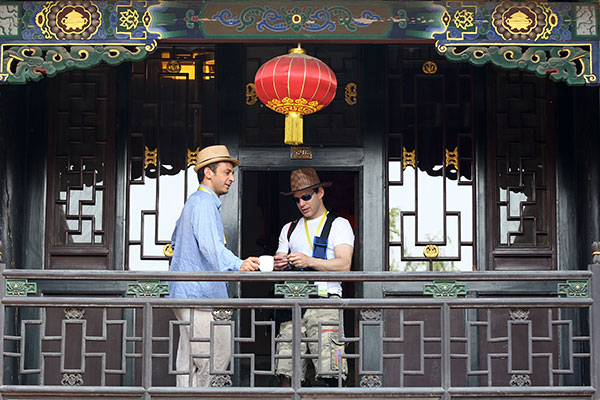 The 2,700-year-old town of Pingyao in Shanxi province is a popular destination among foreign tourists. [Photo by Wang Zhuangfei / China Daily]
China's inbound travel industry is bouncing back, with some marketing and tax rebates, Yang Feiyue reports.
China's inbound tourism has rebounded, thanks to the many efforts being made to market the industry and create new tax rebates, experts say.
The number of inbound tourists to the Chinese mainland reached 54.58 million from January to May, up 4.8 percent over the same period in 2014, according to Beijing-based China Tourism Academy, an industry body.
Inbound visits over the first quarter witnessed a 4 percent growth, the first rebound since 2012, according to a report by Beautiful China (travelchina.gov.cn), an overseas travel promotion website for China's National Tourism Administration.
Asians made up 64 percent of all inbound tourists to the mainland for the first five months of the year. The income from inbound tourism stood at $12.8 billion in the first quarter, a slight increase as compared with the same period last year, the report says. So far this year, Beijing noticed foreign visitors warming up to it after a continuous decline in interest since 2012.
South Korea, Japan and the United States remain the three biggest sources of foreign tourists to the mainland.
"We've seen the number of tourists from South Korea rise by 22 percent year-on-year from January to April, and the number from Japan increase by 2 percent," says Zhang Jing, head of the publicity department at the Beijing Commission of Tourism Development.
There were 1.28 million inbound tourists in the Chinese capital during the first four months of the year, roughly the same as the number recorded in the same period last year.
"The downward trend has stopped," Zhang says.
However, the share of Western tourists among all inbound tourists to the mainland is falling, according to the report.
A total of 5.61 million foreign tourists made trips to the mainland in the first three months, down 3.9 percent year-on-year, according to the tourism administration. Income from tourists from the West also dropped by 0.4 percent.
The appreciation of the yuan, pollution in China, slow economic recovery in Europe and the US, and the expansion of tourism markets in Japan, Thailand and South Korea are all to blame for the decline, experts say.