Mainland travel made easy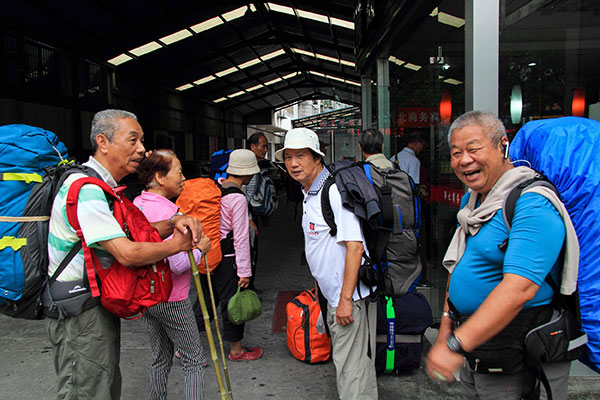 A group of backpackers from Taiwan's Taoyuan visit Shaoxing, a water town in Zhejiang province. [Photo/ Asia News Photo]
Taiwan resident Xu Huayang hasn't stopped smiling since learning that he soon will not need an entry permit for the Chinese mainland.
The State Council, China's cabinet, announced in a notification on June 18 that entry-permit requirements for Taiwan residents visiting the mainland would be removed from July 1. The revised rule will enable Taiwan residents to enter and exit the mainland by producing a travel pass without having to apply for a visa-like document on every visit.
Xu, a Peking University master's student, has lived in Beijing for the past four years. Like other Taiwan residents, he needs an entry permit to come into the mainland, a rule that's been around since 1992. For Taiwan residents on the mainland, such permits are renewed with a frequency ranging from three months to five years, depending on the nature of a person's stay.
Xu describes the renewal process as inconvenient, consuming his time and money.
He needs to go around his university collecting study and accommodation certificates from different departments before filing an application for the current permit at the city's Public Security Bureau, he says.
The permit usually takes a week to be obtained, limiting his travel options elsewhere in the country during the waiting period.
"The permit is like an ID for us on the mainland. Without it, I have trouble buying air tickets or staying at hotels," Xu tells China Daily.
According to the revised policy, the requirements for documents from Taiwan residents for a mainland travel pass will also be eased. The current regulation requires proof of the purpose of a visit, especially for those who come for academic, business, cultural or educational events. All such documents will become unnecessary from July, according to the State Council notice.