Palace Museum to up travel safety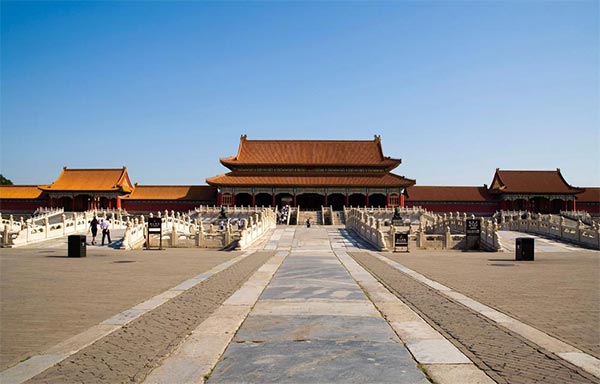 Palace Museum will enhance security monitoring to ensure travelers' safety. [File photo]
More video cameras will be installed at Beijing's Palace Museum to enhance travelers' safety.
According to museum director Shan Jixiang, there are some 1,500 cameras at the site presently, and the number will rise to 2,100 soon.
On Tuesday, speaking at an event for travel safety, Shan said the museum had decided to limit the number of daily visitors as part of efforts to step up public safety.
"We want to ensure that visitors have quality travel experiences," Shan said.
China National Tourism Administration and Beijing Tourism Development Commission were also part of the event held at the museum, where free manuals for emergency responses were issued and people were advised on signing travel contracts carefully to minimize hassels during traveling.
A total of 14.25 million people visited Palace Museum in 2014. The figure was 9.49 million in 2008. The museum has been attracting large numbers of visitors daily owing to the relatively cheap entry tickets and its worldwide fame.
A ticket costs 40 yuan ($6.4) in off season (November to March) and 60 yuan during peak tourist season.
Shan said the upper limit for daily visitors will now be set at 80,000 to help alleviate the problem of overwhelming crowds during peak season.
Personal identification cards will also be needed to purchase entry tickets to discourage scalpers and all group visitors need to book tickets online in advance.
Related:
Palace Museum to limit daily visitors