Beijing gets tough on fake travel websites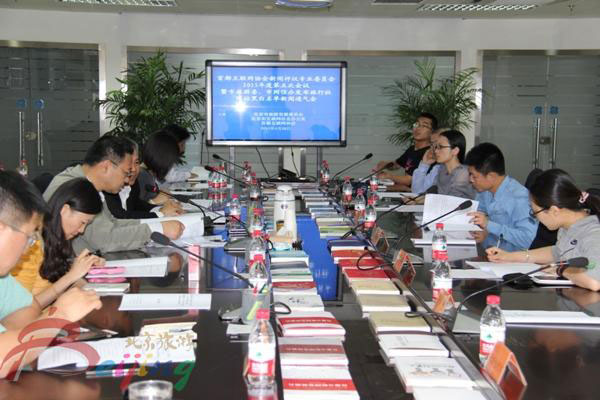 Beijing Municipal Commission of Tourism Development announced the white list and black list of travel websites at a meeting on April 28, 2015. [Photo/bjta.gov.cn]
To better supervise the online tourism market, Beijing Municipal Commission of Tourism Development recently released a white list of over 160 travel websites, and a black list of more than 50 false sites.
The findings were announced during a meeting of the commission on April 28, two days ahead of the May Day holiday.
The results showed that most of the websites in the black list were fake sites to well-known travel agencies such as Beijing Youth Travel Service and Beijing China International Travel Service.
The spread of false tourism information is especially common with one-day tours, according to the report. The fake websites can publish their ads in active forums and community websites. They can also optimize key words and page views to land on a better spot via search engine.
To solve the problem, the committee has teamed up with the Cyberspace Administration of Beijing to work closely with several search engine giants, including Baid and Qihoo 360. Upon confirmation, illegal travel sites will be cleared up, and those spreading false information will be strictly punished. The committee's next step is to build a long-term regulation plan.
At the same time, the committee will educate the public on how to spot a fake travel site through mobile text message, outdoor screen monitor and transportation media.
Last year, Beijing received a total of 2,657 tourist complaints, and 2,458 (92.5 percent) of them booked their travel products online. Holidays tend to receive more reports. During the last Spring Festival, 252 tourist complaints were received and 238 orders were booked online.