Modern landscape of Zhengzhou's ancient heritage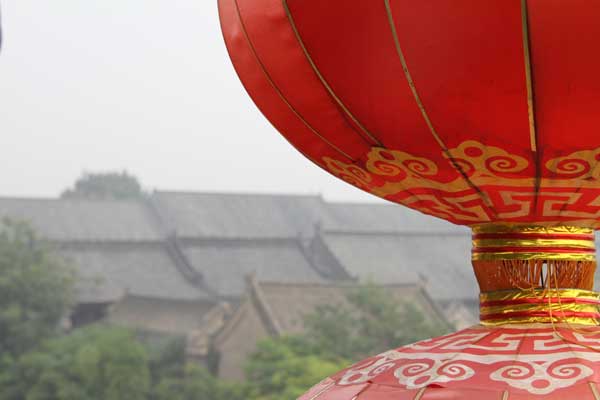 Red lanterns drape in front of buildings inside the Manor of Millionaire Kang. [Photo by James Whitehead/chinadaily.com.cn]
Manor of Millionaire Kang
Under the microwaved air the following morning, the complex of gardens, courtyards and rooms of the Kang manor swelter. Once a fortification spanning the Qing dynasty, the Kang family transformed from local gentry to one of the richest in the province, expanding alongside their wealth was the family home, which grew strategically around the foot of the mountainside.
Gazing out atop the first floor parapet, through the gaps lining the exterior wall, roof panels ascend and drip to form triangles. Red lanterns swing in the gentle breeze.
The prestige of the Kang family filtered into the courtyards of the imperial rulers. The Kang manor hosted the de facto empress of China, Dowager Cixi, during a trip to Henan.