As the Chinese equivalent of Valentine's Day, Qixi is an important festival that celebrates love and devotion. It falls on the seventh day of the seventh lunar month of the Chinese calendar.
The festival has its origins in a mythological story of star-crossed lovers, Niulang (cowherd) and Zhinu (weaver maid). The two devoted lovers are separated by the Queen Mother of the Western Heavens and could reunite only on the seventh day of the seventh lunar month.
It is said that after hearing their story, some magpies were so touched that they decided to help the two lovers. So in the evening of that special day, or Qixi, magpies would form a bridge across the Silver River (symbolizing the Milky Way) that separated the lovers to reunite them once a year.
It's such a beautiful story, and also, there are many beautiful real bridges around the world. Now let's take a look.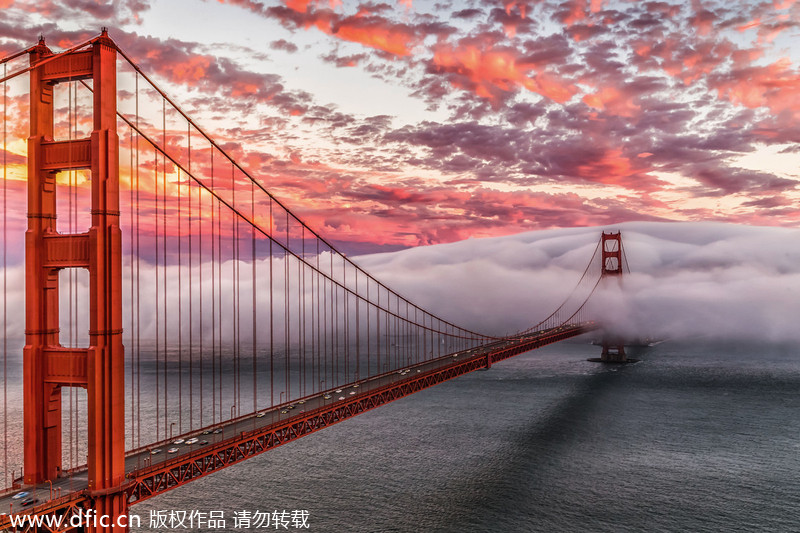 Golden Gate Bridge, in San Francisco, USA. [Photo/IC]