Enigmatic ice world's unexpected warm embrace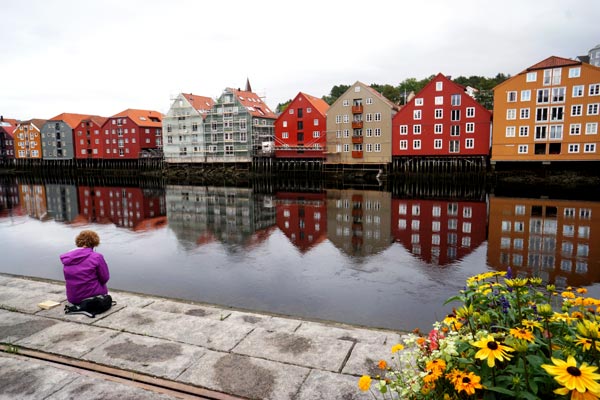 Trondheim was the capital of Norway during the Viking Age until 1217.
Thomas Hjellestad is general manager of Thon Hotel Kirkenes where we stay. I was amazed by his experience as a newcomer to Kirkenes three years ago.
"Due to its strategic position, Kirkenes has been Norway's most heavily armed town since the Cold War, which made me feel a bit nervous when I first came here," Hjellestad says.
It didn't take long for Hjellestad to relax into his job though - managing a beautiful waterfront hotel in sunny Kirkenes visited mostly by cruise passengers.
The Pasvikelva is a river with a rich cultural history dating back thousands of years. Our guide and boat driver brings us to St. Trifon's cave entrance to tell us about St. Trifon, the anchorite Russian monk and founder of the Pechenga Monastery who lived an ascetic life in the cave in the 16th century. St. Trifon became patron saint for Russian seamen and fishermen.
At the border, we see the famous border poles - a yellow one for Norway and a red-and-green one for Russia. Crossing the border incurs very stiff fines and every guide tells the incident of a British woman being heavily fined for stepping over the line to take a photo as an example.
All in all, it has been a remarkable journey and is time to go on a long way back home. We book the Yotel again. As soon as we land at London Gatwick, a comfy room is waiting. That makes a travel experience perfect.
Related: History of Bergen