Enigmatic ice world's unexpected warm embrace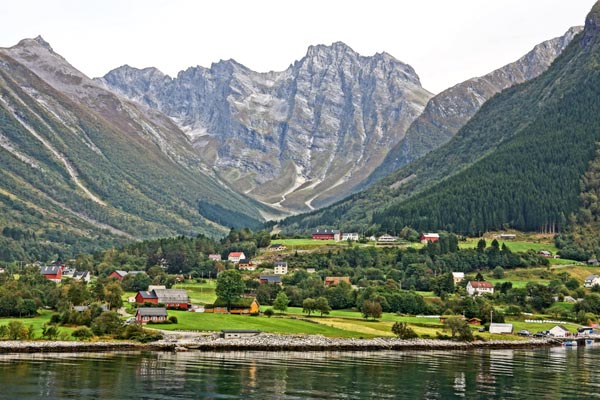 [Photo by Sindy Chan / For China Daily]
Finally, we reach the North Cape. The 307-meter North Cape Plateau, rising almost vertically from the ice-cold Arctic Ocean, is a breathtaking feature. From here, one can't get any further north in mainland Europe.
I spend most of my time aboard watching the beautiful landscape of the Norwegian coast move from pane to pane like a movie.
We pass the narrow sound of Stokksundet, the Trondenes Norway's northernmost stone church from 1250, and Kjeungskjaer, the oldest lighthouse of this waterway - scenes never repeat.
Kirkenes is the northern turning point for the Hurtigruten ship going back to Bergen. We say goodbye to fellow travelers taking their round-trip back, especially Jenny and Graham, our dinner companions from England.
"I never imagined myself taking a cruise on a 'cargo ship' but it turned out to be wonderful," Graham comments.
Good weather, calm seas, unspoiled nature, northern lights and new friends - it's a blessed journey to all of us.
Kirkenes is Norway's closest town to the Russian border. Its unique position tempts us to spend two days in the small town.
Related: History of Bergen