Dancing to the Drumbeat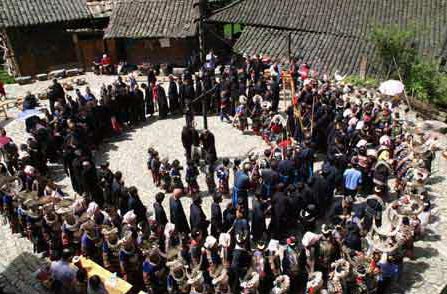 The bronze drum dance of the Miao ethnic group.
Today the drum is still a favorite instrument with the Zhuang, Buyi, Dai, Dong, Miao and Yao ethnic groups of China. At festival celebrations or other important activities such as a horse races or a singing competitions, the drum is usually played to add to the fun.
The bronze drum plays an important role in the life of those Zhuang people who inhabit the Red Water River delta in the Guangxi Zhuang autonomous region as it is an indispensable feature of the widely popular Frog Festival there.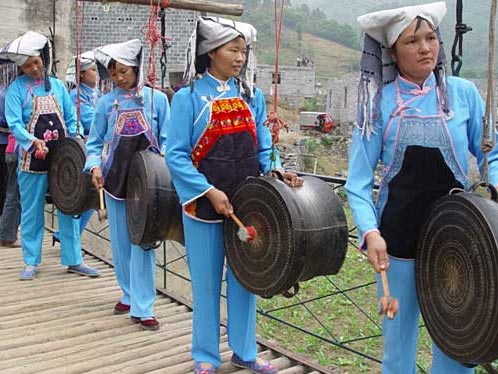 The bronze drum dance of the Zhuang ethnic group.
Because the frog symbolizes the spring and a good harvest for the Zhuang people, in a tradition that still exists, they go out together into the fields on the first day of the Spring Festival, beating their bronze drums and looking for frogs. Whoever catches a frog will enjoy good luck throughout the year.
Editor: Liu Fang