A city without traffic lights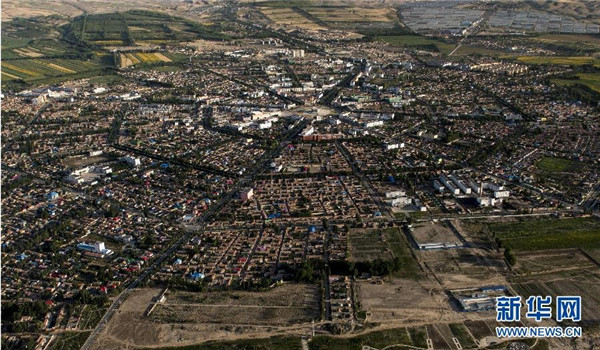 A bird's eye view of Tekes county in Northwest China's Xinjiang Uygur autonomous region. [Photo/Xinhua]
A small county in remote Ili prefecture, Northwest China's Xinjiang Uygur autonomous region, attracted world attention by its road design based on the Eight Diagrams and lack of any traffic lights.
The Eight Diagrams, or Bagua, are eight trigrams used in Taoist cosmology, which is a religious, philosophical and ritual tradition of Chinese origin emphasizing living in harmony. Bagua represents the fundamental principles of reality, seen as a range of eight interrelated concepts.
The local government of Tekes county canceled all traffic lights in 1996 since the county never had traffic jams. It is the only county in China that to forgo traffic lights.
The county has four ring roads connecting 64 streets, with eight main routes that radiate out from the center. Each street has different-colored streetlights.