Five most talked-about topics of 51st Super Bowl
Editor's note:
On Sunday night, the New England Patriots beat the Atlanta Falcons in Houston after the greatest comeback in Super Bowl history. Meanwhile, what happened off the field grabbed equal or more attention worldwide, including Lady Gaga's halftime show performance, TV commercials and movie trailers screening during the game as well as celebrities who showed up at the game. So, let's take a closer look at the five hottest talking points of the 51st Super Bowl or Super Bowl LI.
1. Lady Gaga rocks the half-time show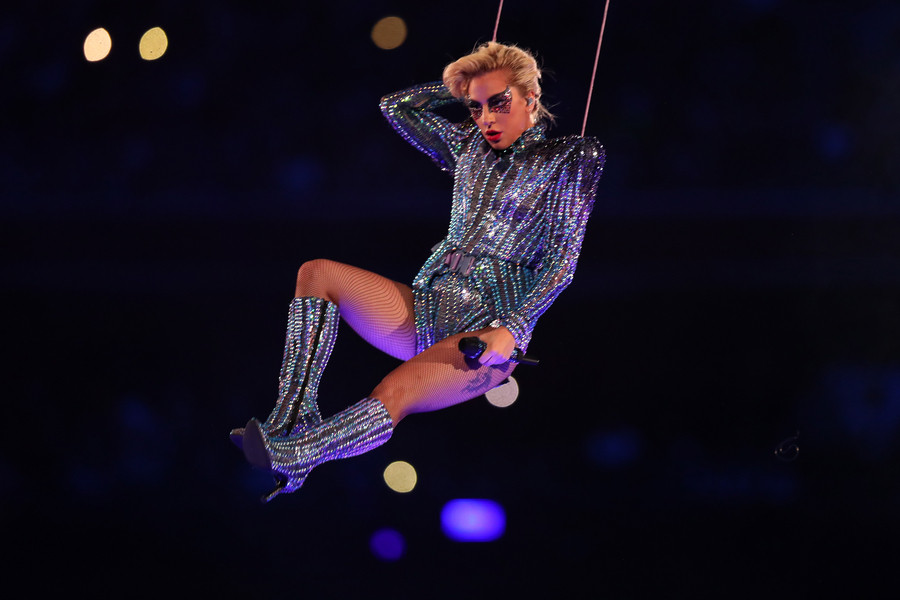 Lady Gaga performs during the Pepsi Zero Sugar Super Bowl 51 Halftime Show at NRG Stadium on Feb 5, 2017 in Houston, US. [Photo/VCG]
Lady Gaga dropped from the top of Houston's NRG Stadium to open her halftime show and dropped the mic at the end, offering a program that delivered high-energy hits and an inclusive theme.