US Vice President Pence to attend Super Bowl in Houston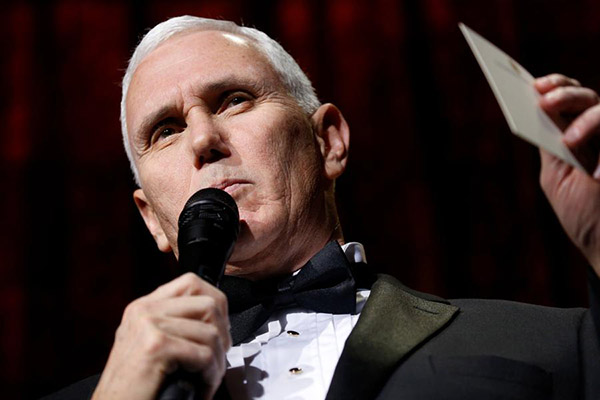 US Vice President-elect Mike Pence delivers remarks at the Presidential Inaugural Committee (PIC) Chairman's Global Dinner in Washington, US January 17, 2017. [Photo/Agencies] 
WASHINGTON - Vice President Mike Pence is going to the Super Bowl.
Pence is scheduled to fly to Houston aboard Air Force Two on Sunday for the showdown between the New England Patriots and the Atlanta Falcons.
No U.S. president has ever attended a Super Bowl, but Pence will be the fourth sitting vice president to see the game in person.
Previous vice presidential attendees include Al Gore in 1994, George H.W. Bush in 1982 and Spiro Agnew in 1971.
Former President George H.W. Bush and his wife, Barbara, will conduct the pregame coin toss at Sunday's game at Houston's NRG Stadium.
Most Popular
Highlights
What's Hot