How to be a Super Bowl fan for a day
Editor's note: The 51st Super Bowl, sometimes referred to as the American Spring Festival gala in China, kicks off Sunday night. As the biggest United States live television event, the Super Bowl will be, for the first time, broadcast to fans in China via a live-stream on Sina Weibo, China's answer to Twitter. Not put off by the 13 hour time difference, millions of Chinese are expected to tune in at 7.30am Monday. If you plan to be one of them, here are some tips to make you sound like you know what you're talking about.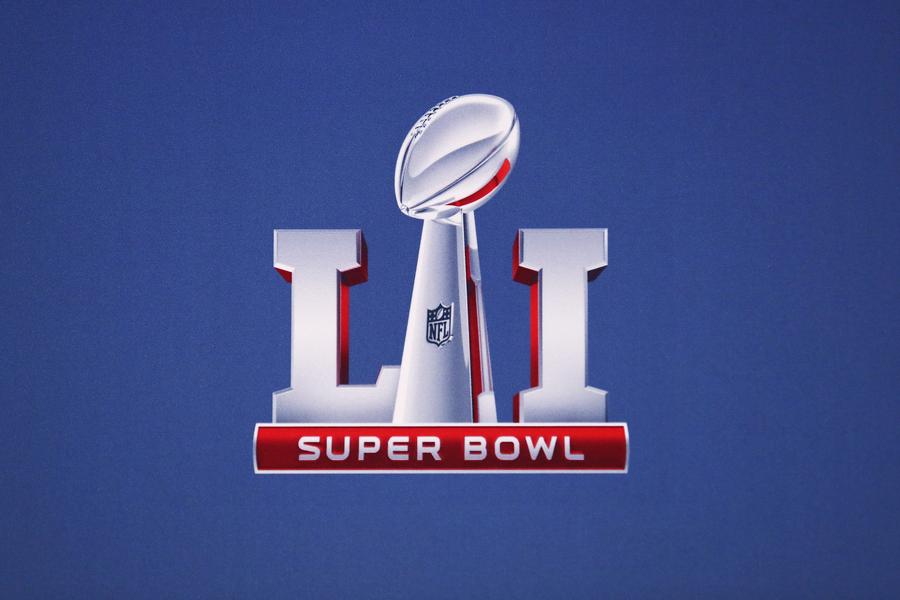 The Super Bowl logo. [Photo/VCG]
What is Super Bowl?
The Super Bowl is the annual championship game of the National Football League (NFL), the highest level of professional American football. This year the American Football Conference (AFC) champions, the New England Patriots, will play the National Football Conference (NFC) champions, the Atlanta Falcons, to decide the league champion for the 2016 season.
It costs between $4,166 to $14,000 for a single ticket to see the Super Bowl at the NRG Stadium in Houston, Texas on Sunday (US time), and only the luckiest ones will get it.
As the most watched football game and TV show in the US, Super Bowl has become an unofficial national festival, the second biggest eating day after Thanksgiving.