Patriots rally to stun Falcons in Super Bowl thriller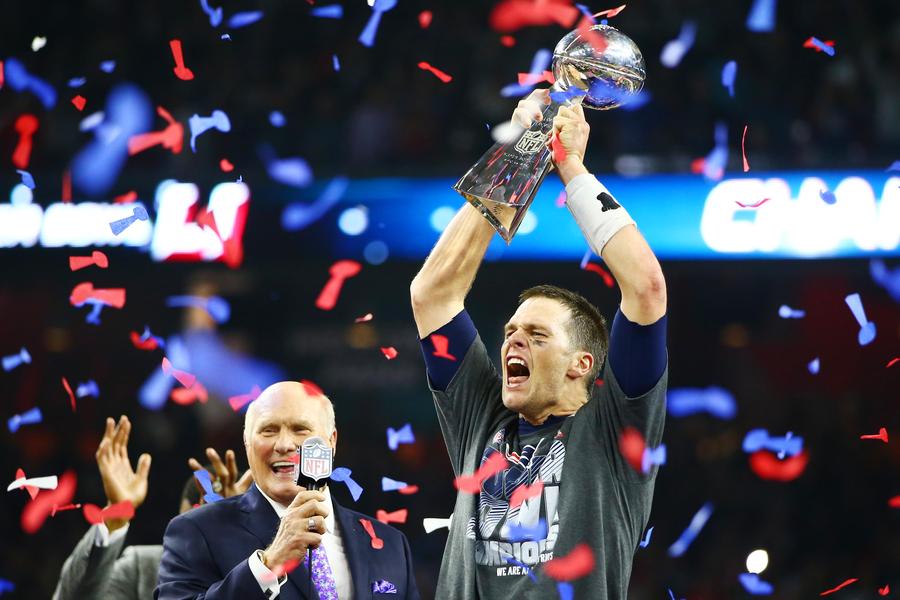 New England Patriots quarterback Tom Brady (12) celebrates with the Vince Lombardi Trophy after defeating the Atlanta Falcons during Super Bowl LI at NRG Stadium in Houston, Feb 5, 2017. [Photo by Mark J. Rebilas-USA TODAY Sports via Reuters]
HOUSTON - The New England Patriots stormed back from a 25-point deficit to win their fifth Super Bowl with a stunning 34-28 overtime win over the Atlanta Falcons on Sunday in the National Football League's championship game.
The Patriots, who seemed to have nothing go their way all night, came alive with a 19-point fourth quarter to force overtime where they put the finishing touches on their record comeback when James White scored on a two-yard run.
With the win, Tom Brady becomes the first quarterback to win five Super Bowl championships and, at 39, the second oldest at his position to win the NFL's biggest prize.